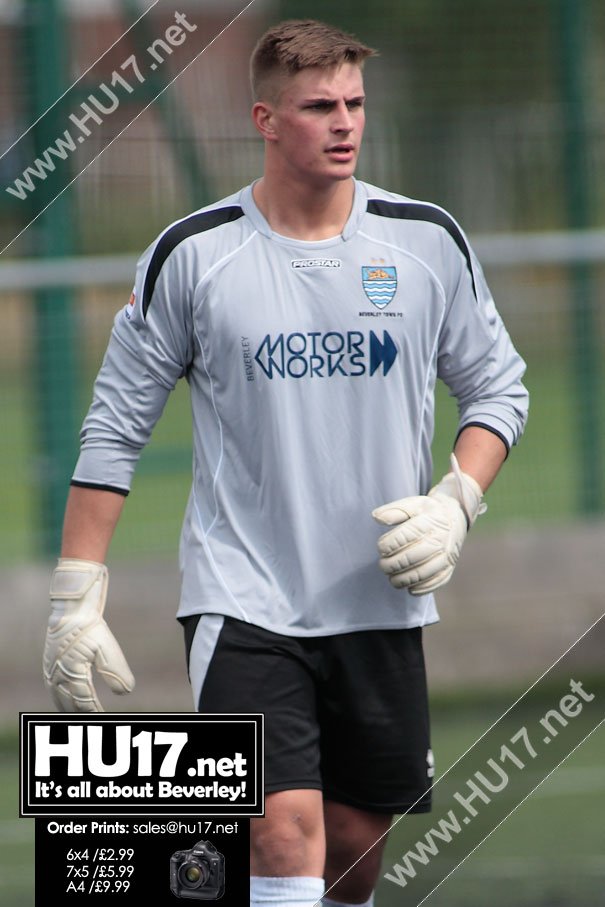 Humber Premier League Champions Beverley Town Football Club are fifth  in the table after they drew 2-2 with Chalk Lane.
In the second weekend of the new season Beverley came up against one their former player in Andrew Stott who early got a reminder he was in game when Town skipper Jonny Ricardo put in a trade mark hard but fair tackle.
After their defeat in midweek Beverley needed to get something from the game against one of the leagues early pace setters and should be happy leaving Hull University with a point.
Elsewhere in the Humber Premier League Hull United AFC continued to show their pedigree as championship contenders with easy 5-0 win over Hornsea Town.
Reckitts also got their new season under-way with a 2-1 victory as they beat Goole United.
Beverley return to action on Tuesday night as they welcome Sculcoates Amateurs to the Norwood Recreation, a match that will no doubt be a real test for Town.
Humber Premier League Classified Results
Chalk Lane 2 Beverley Town 2
Crown FC 3 Hedon Rangers 2
East Riding Rangers 1 Sculcoates Amateurs 1
Hornsea Town 0 Hull United AFC 5
Reckitts AFC 2 Goole United 1
Wawne United 3 Hessle Rangers 3