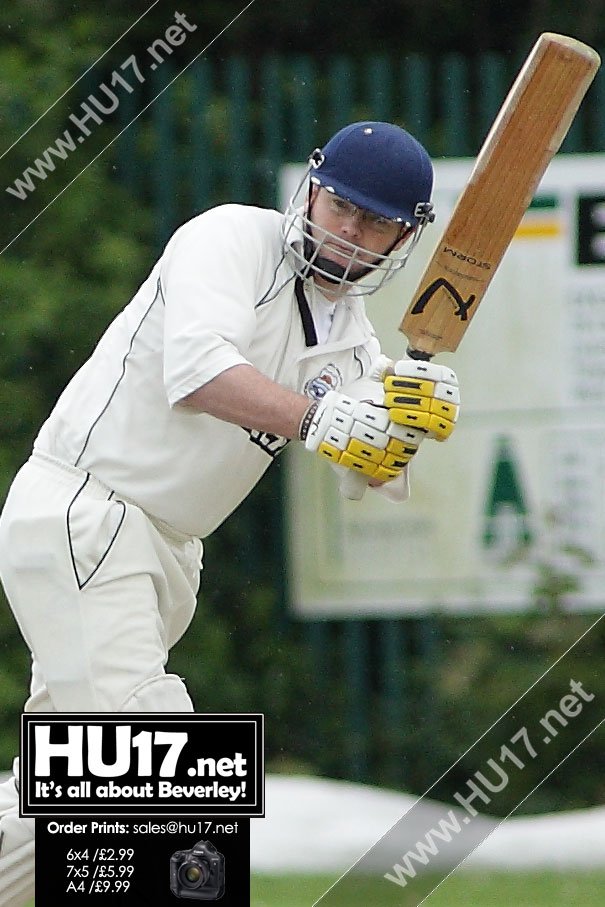 Beverley Town Cricket Club first team skipper Jonathan Fisher says he is expecting a tough, aggressive game of cricket on Saturday as his team travels to Easingwold.
Speaking ahead Yorkshire & District Senior Cricket League fixture Fisher told HU17.net;
"Our match with Easingwold will be a very tough game played with lots of aggression. They will do all they can to get under our skin, but we are more than able to give as good as we get."
"Going into the match, we are missing a few players Tom Haytack, Fisal Abid and Alex Morrel but their absence means others will get a shot at first team cricket."
"Kieran Thompson has been called up from the second-team squad to play on Saturday in a team that will again have a quite a youthful feel."
Fisher has other concerns around the fitness of his team after they completed an epic sponsored walk, he said;
"Some are feeling a little fatigued after the walk earlier in the week. They played a in Twenty20 match on Wednesday, so we never had a chance to net."
"We are holding a session on Friday, which will give me a better chance to assess the fitness of the squad."
Questions have been asked by the skipper about the performances of the Beverley top order.
Added to the pressure of them needing to put in a good show is the fact they are playing against a side well-known in the league for their on field banter.
This additional pressure is something Fisher knows about, commenting on his opponents he said;
"Easingwold are a good set of lads but when the game starts they will be in our faces talking to us and trying to stop us playing our game. It is up to us to handle it."
"Of course we are confident, but myself, Olly Grantham, Anthony Spence, Andrew Burton all need to step up this week."
"We are all very aware of the fact we are not scoring enough runs. Grantham is a class act, and it is about time we saw some of that in the middle, Olly always scores at Easingwold."
Back in May the Easingwold came out on top as Beverley was Knocked Off The Top After Batting Collapse At Norwood something the skipper will be keen on avoiding this time round.