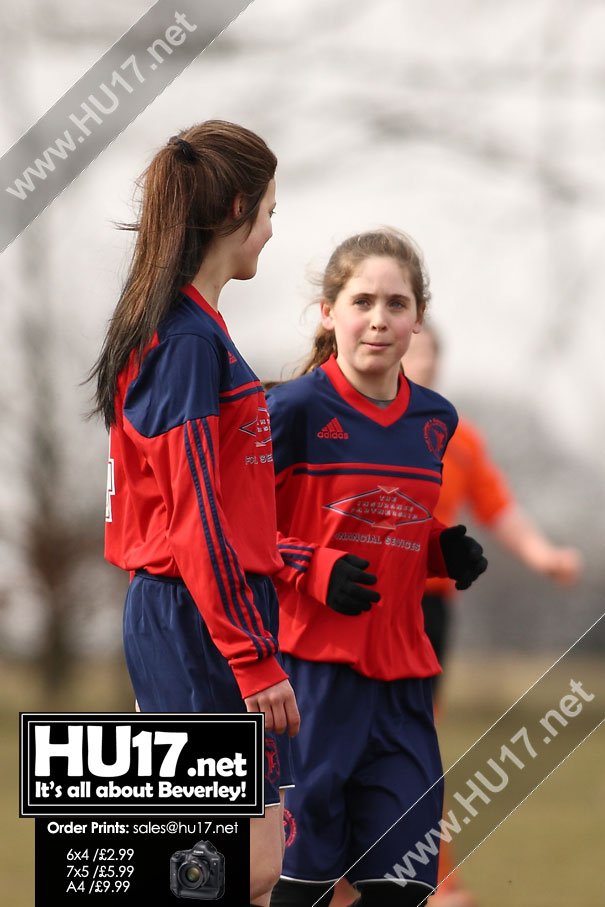 The East Riding County FA are pleased to announce trial dates for the East Riding Girls' Player Development Centre for the 2014-2015 season.
The East Riding FA Girls' Player Development Centre (PDC) provides extra training and support on top of grassroots clubs at ages U11, U13 and U15.
Every player continues to play for their local grassroots club and receives one extra night of training and support from qualified and experienced coaches. the PDC coaching team are specialist youth coaches that must hold a minimum of FA Level 2 and FA Youth Award Module 2 qualifications.
The coaching philosophy implemented at the PDC ensures that players benefit from the latest coaching methods whilst participating in a FUN and positive environment in which the players can unlock their playing potential through enjoyment of the game.
Training takes place on the 3G pitch at St Marys College, Cranbrook Avenue, Hull on Monday nights: U11's and U13's – 6:00pm-7:30pm, U15's – 7:00pm-8:30pm.
There is also specialist goalkeeper training from an experienced, FA Level 2 Goalkeeping Coach once a month, although goalkeepers are expected to attend every week for additional training.
Following trials in September, PDC training will run for 20 weeks from Monday 6th October 2014 to Monday 8th December 2014 and again from Monday 19th January 2015 to Monday 23rd March 2015. There will be two fixtures organised against other PDCs during the season, one home and one away.
Player subscriptions will be £60.00 per player. This will contribute towards the cost of training and fixtures and will include a Nike training kit. This fee can be paid in two instalments.
Trials will be taking place on Monday 15th, Monday 22nd and Monday 29th September 2014 at St Marys College and anyone interested should contact Centre Manager, Suzanne Smith on the details below for more information.
Centre Manager:Suzanne Smith
Email:suzanne.smith@thefa.com
Telephone:07931 127058