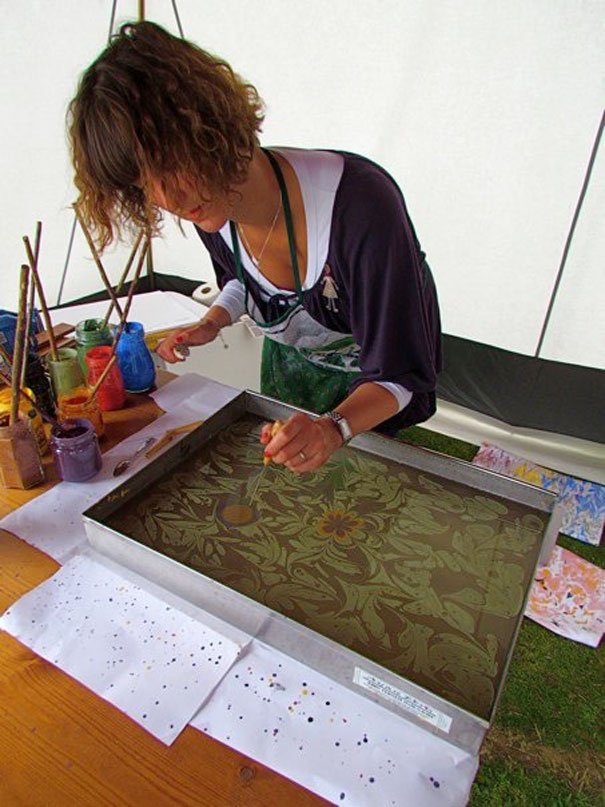 The East Riding of Yorkshire's biggest ever art fair, "Off the Wall", will be in full swing this weekend with over fifty artists taking part in what promises to be a hugely exciting day for Beverley.
"Off The Wall" is free to attend and will take place in the town's Georgian Quarter on Saturday 12th July. There will be professional work for sale as well as workshops, demon-strations and exhibitions. There will also be music and Derek the Dragon will be making a surprise appearance outside the Beverley Arms Hotel.
Members of East Riding Artists will be exhibiting, with stalls along the wall outside St Mary's Manor, and also in the Beverley Arms Hotel and St Mary's church. As well as painters there will be photographers, ceramicists and print makers exhibiting their work. The activities and displays on offer are varied and there will be something for people of all ages and a range of interests and tastes will be catered for.
St Mary's Church will be a centrepiece for many of the exhibitions and workshops. Beverley Town Handbell Ringers are putting on a performance in the church and the Bell Tower will also be open to the public with a promised visit by Quasimodo as part of the Beverley Bells Festival. Two chargeable workshops will be run throughout the day, one on monoprint and the other on marbling. These are ideal for parents and children to participate in and each lasts an hour.
The Raving Maes will be enlivening the Beverley Arms Hotel Courtyard. If that's not enough, Lindy Hop and Beverley Garland Dancers will be performing at regular intervals in Coronation Gardens. The gardens will also be used for the Beverley Bell's 100th Birthday. Visitors will have the chance to ring this momentous bell and have a piece of birthday cake to mark this historic event.
The Beverley Puppet Festival, the largest puppet festival in England, will be returning for its sixth year to cause fun and mayhem. Monsters, marionettes and more professional puppet companies than ever before are sure to set the town alight with their captivating performances.
"This is a fantastic way for artists and the wider public to interact" said Nigel Walker of Creation Fine Arts, who are supporting Off The Wall. "They will be able to talk about their art, how they produce it and what enthuses and inspires them. It's going to be a fun day for all the family with a fantastic array of contemporary art on display throughout."
As well as the art, exhibitions and workshops all the Georgian Quarters shops, cafes, res-taurants and pubs will be open. Many of the retailers have some great bargains in their July Sales.
"Off the Wall" is supported by Beverley Town Council and East Riding of Yorkshire Council with additional funding from East Riding Artists, The Georgian Quarter, Creation Fine Arts and the Big Gig.
For more information about Off The Wall you can get in touch with Creation Fine Arts on 01482 868884