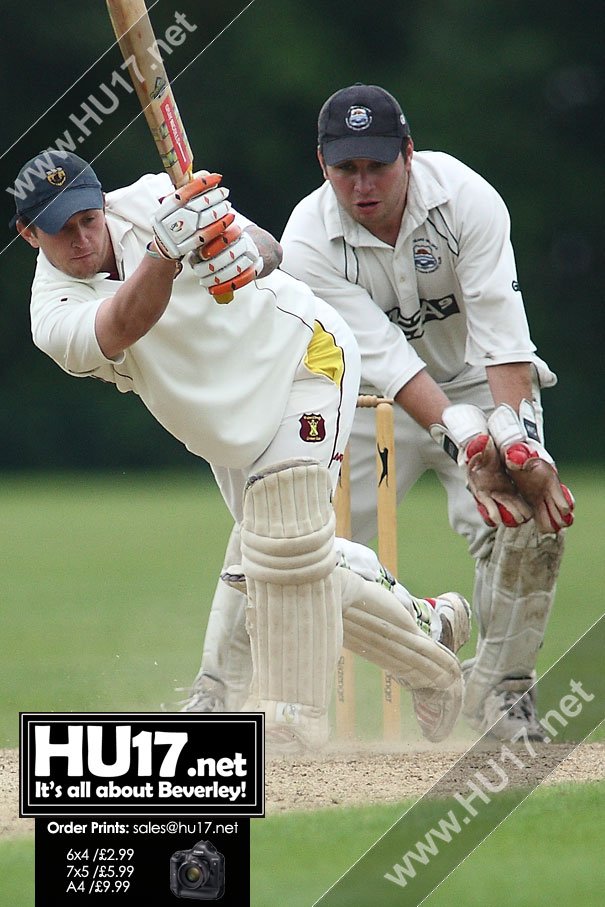 Jonathan Fisher has been forced to shuffle his pack ahead of Beverley's match with Dunnington this weekend at the Norwood Recreation Ground.
Fisher will be without Brad Graham, Keiron Thompson and wicket keeper Alan Acklam for the visit of Dunnington, who are currently bottom of the York & District Senior Cricket League.
Speaking ahead of the game Fisher remained confident his team will have enough in the locker to get the result and more importantly claim all 30 points, he said;
"I've had to make a few changes to the side this week but mainly due to player availability. We are missing Thompson and Graham, who excelled last week."
"On the plus side we have the return of Tommy Haytack, and Alex Morrell has declared himself fully fit. Both of whom are looking dangerous with the ball in the nets."
"We have also included Mike Cooke, who will keep wicket for us. It's a big chance for Mike and one he's been waiting for"
"Although Dunnington are at the bottom of the league, I really don't believe it reflects them as a team. They always pose a threat and especially if one or two of their best players have strong games.
"Regardless of anything, we will have to be at the top of our game again to get a positive result."
Fresh off the back of his exploits in the ECB NatWest Twenty20 series spinner Jamie Roe is upbeat going into the game. He feels there win over arch rivals Fenner has given the entire club a boost, he said;
"After the Fenner game, we're on a high, everyone in the dressing room fairly confident we can get a positive result."
When asked if the side would miss Acklam Roe said;
"Of course Alan will be missed especially his chat as well as his runs at the later stages of the innings, but Cookey will do just as good a job and will no doubt be relishing the chance to keep wicket for the first team."
Beverley's dedicated batters have found life tough at the start of the season though Roe is backing them to do the business on Saturday, he said;
"They will all do a job if they needed to, Fisher has been reliable this year when he's needed to, playing some good captain's innings."
"Gilly was back to his big hitting form last week, and Olly, well it's Olly anything can happen."
Jonathan Fisher (capt), Anthony Spence, Olly Grantham, Faisal Abid, Iain Gillyon, Andrew Burton, Mike Cooke, Alex Morrell, Matthew Mudd, Jamie Roe, Tom Haytack