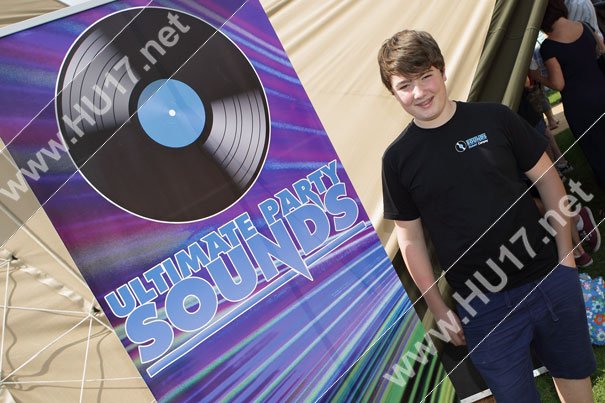 Robert Campey of Ultimate Party Sounds has praised Ali Crompton for his efforts at organising the Community Picnic what he described a fabulous day.
Robert was just one of many small local businesses that got involved to support the event, speaking with HU17.net he said;
"I got involved as it gave me a chance to help my great community out, the event also provided the perfect platform to my business, Ultimate Party Sounds in Beverley.
Last weekend, hundreds of people came to the Molescroft Pavilion for the second event in as many days, commenting on the impact it had on local people Robert said;
"This event really helped the community because everyone in the Beverley area all joined together for a fabulous day out at Molescroft Pavilion."
"The best part of the day was seeing everyone having a great time and enjoying themselves."
With so much to do and plenty of entertainment Robert felt Ali got the balance just right by providing such a wide range of activities and entertainment, he said;
"As an event it was really well organised and planned out, there was not just entertainment for the children but there was entertainment for the whole family."
"Ali did really well at organising picnic at the pavilion. I take my hat off to him. He does not just put his effort into one project or event. He works relentlessly on events that he hosts regularly throughout Beverley."
Ultimate Party Sounds will be back at the pavilion in a few weeks time providing the disco and entertainment the Molescroft Primary School leavers party.
To find out more about Ultimate Party Sounds please visit their Facebook Page: