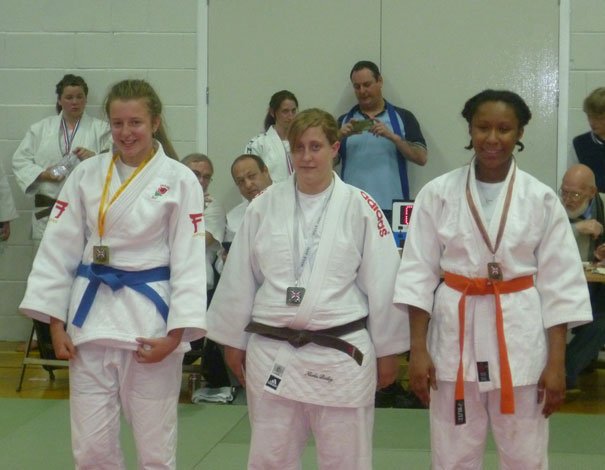 Following her recent silver medal at the London Open ranking event, East Yorkshire Judo Academy player, Holly Bentham, made her debut in a senior competition at Goole Leisure Centre last weekend.
The event was split into two sections, black belt judoka and those of more junior grades; with Bentham competing in the lower graded category.
Nevertheless some sparkling judo saw Bentham victorious in the group defeating a girl six years her senior in her opening bout; by way of an impressive arm lock which caused her opponent to tap out. This was swiftly followed with another tough contest, against once more a player significantly older than herself and of a higher brown belt grade.
Still after initially falling behind Bentham fought back eventually clinching victory by spinning and launching her opponent onto her back for an ippon , contest ending score.
The event will prove a useful confidence boost as Bentham has a hectic June schedule ahead of her competing internationally for England Judo in Venray, Holland and Stutgart, Germany in the coming weeks.