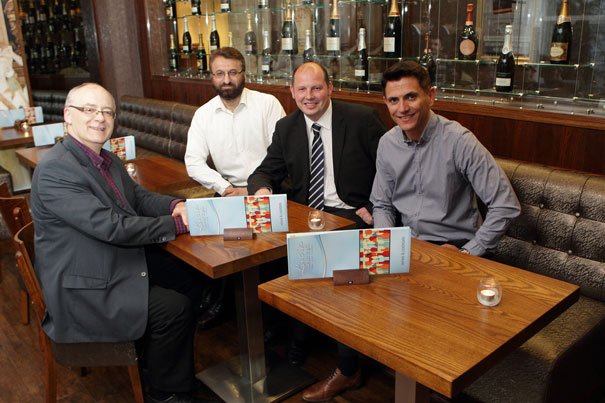 Popular eatery chain Lucia Wine Bar & Grill that has branches in Beverley and York has today announced plans to add a third restaurant to its portfolio of outlets in North Yorkshire.
Thanks to a six figure funding facility from The Royal Bank of Scotland, the company has acquired the freehold trading business of 'Jo Rigantoni's Restaurant' on Ripon Road in Harrogate and, following a re-brand of the current facilities, has commenced trading this month.
The company's existing restaurants in York and Beverley are hugely popular in the area, famed for serving Mediterranean food and cocktails to customers in quirky yet elegant surroundings and the opening of the Harrogate branch is set to be no different. Located over four floors, the restaurant caters for up to 250 covers and will open every day between 10am and 12pm weekdays and until 1am at weekends.
The company has secured a loan from RBS to assist with the business purchase. Simon Steer and Mark Heyes worked on the deal for RBS. Arif Ahmad and Business Development Manager, Anthony Tarpey from Batley-based AAC Chartered Accountants were instrumental in helping the bank secure the deal and provided information in a timely manner.
Managing Directors Osman Doganozu & Oscar Akgul said:
"This is a really exciting time for us at Lucia Wine Bar & Grill. We have been looking to continue to expand the number of outlets we have for some time and when the opportunity arose to acquire Jo Rigantoni's we jumped at the chance."
"Not only are the premises perfect for us to house another Lucia Wine Bar & Grill but geographically, opening a new outlet in Harrogate is the perfect fit."
"Despite being the third restaurant in the chain, Ripon Road represents a real first for us. It is the first time we have invested in freehold premises which is a major step for the company, as our restaurants in York and Beverley are currently held on a leasehold basis."
"Without the support received from RBS it is fair to say that the purchase wouldn't have been possible but thanks to the fantastic team we worked with, we have been able to pursue and achieve one of our key growth objectives."
Simon Steer, Business Development Manager at RBS added:
"We are pleased to have been able to offer support for this latest Lucia Wine Bar & Grill venture. The management team put forward a great proposition and having worked very closely with them we fully understand their vision for the company and this latest restaurant. We wish them every success with this venture."
The new location is great news for their customer bases in Beverley and York who will now be able to use their loyalty card in three different locations in Yorkshire.