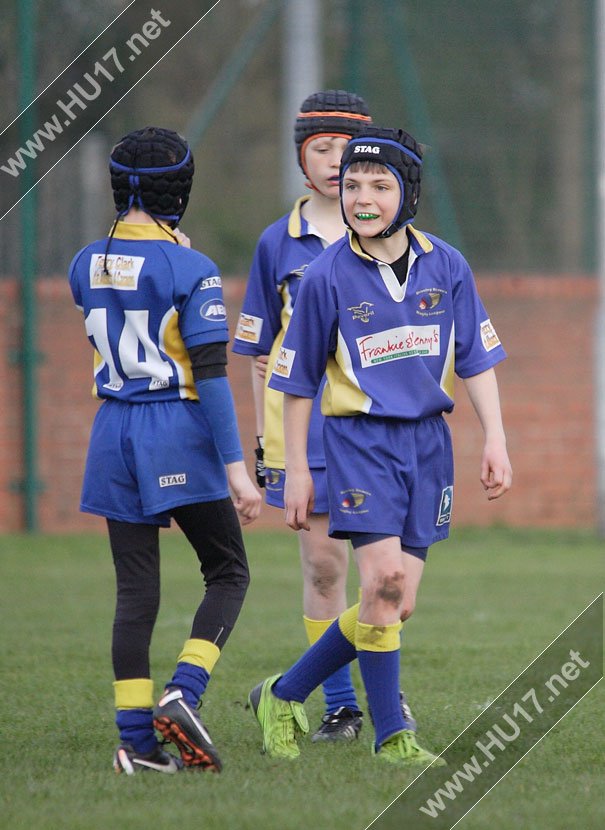 Beverley Braves under 11s bounced back from an indifferent performance last week to beat Hull Dockers by two tries to nil, a figure which could have easily been more.
Led superbly by captain Shamus Blades and scrum half Joe McCabe the Braves never really looked like losing and with the defence solid right from the first whistle it was always going to be tough to break them down.
Fine performances from forwards Josh Hamlyn and the bruise brothers Jacob Farrar and Ellis Gaden on the back of a fine kicking game, set the platform for the likes of Will Cohen, at full back for the first time and centre Tom Nuttall to make huge inroads into the opposition's territory.
This eventually paid off mid way through the first half when Cohen slid over in the right-hand corner, the conversion just falling short. Farrar also went to within inches of getting his first rugby league 4 pointer on at least two occasions after some impressive charges.
In the second half Olly Adamson, Isaac Merryweather and Alex Nuttall, all went very close to extending the lead but 4-0 it stayed until 5 minutes to go when a 'show and go' from McCabe allowed him the space to dive over to cap a fine man of the match performance. The conversion was missed leaving it 8-0.
Interchange prop Rhys Wallan had his best game of the season and also deserves a mention for his hard work as does Jack Dixon.
Coach Craig Collins said afterwards;
"A river cuts through rock, not from its power but through its persistence."
Wise words!