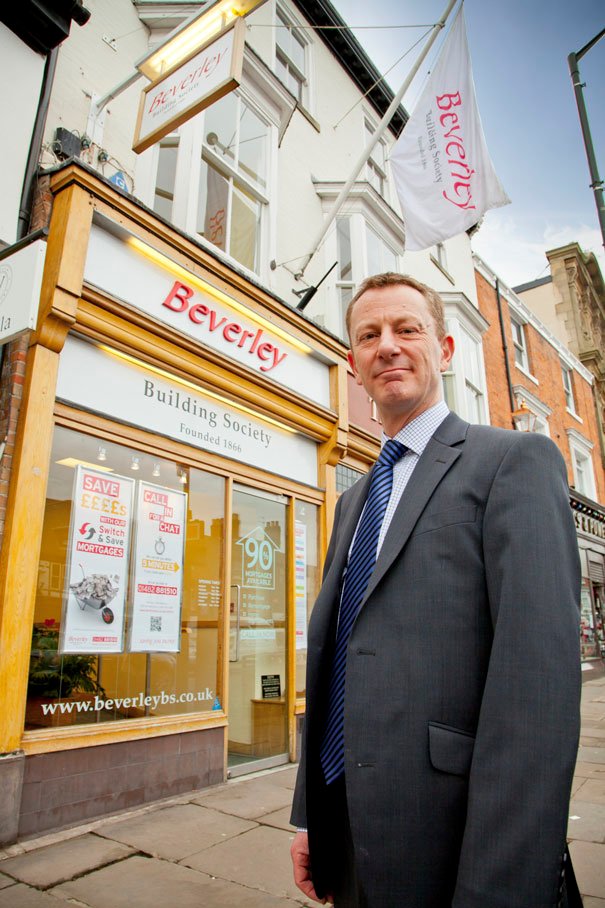 Independent East Yorkshire mutual Beverley Building Society achieved record growth in 2013 despite continued turmoil in the financial sector.
The society saw a seven per cent rise in its mortgage book, up from £131m to £141m, and a £4.1m increase in savers' deposits to £168.7m in the 12 months to December 2013.
Net profit grew for the fourth year in succession, up 23 per cent from £206,000 in 2012 to £254,000, and general reserves continued to rise steadily for the sixth year in a row to reach £8.8m.
The performance produced an overall balance sheet growth of 1.03 per cent, increasing assets to £181.3m from £179.5m in 2012.
Beverley Building Society Chief Executive Peter Myers said the business had achieved success against the backdrop of challenging economic conditions by offering easily-understood financial products and focusing on customer service and community engagement.
He said:
"At the end of 2011 we set out a three year strategy to protect Beverley Building Society's position as East Yorkshire's only independent mutual and develop the business in line with the principals on which we were founded – to look after people's savings and help them buy homes.
"The second year of the strategy has been a great success; we have seen growth across all areas of the business and people recognise the fact we are a mutual with no shareholders to satisfy and that we don't pay ourselves bonuses, so in an era when trust in high street lenders is at an all-time low we are able to show people there is a safer, local alternative for managing your money."
Mr Myers added the market for mortgages has been extremely competitive, with new organisations entering and Bank of England initiatives, such as the Funding for Lending Scheme (FLS) and Help to Buy, both reducing the cost of funds and increasing the supply. The Society has chosen not to take part in these schemes. However, like all financial services organisations it has been impacted by the market effects of these initiatives.
"For borrowers, the news has been good, with more funds available at lower interest rates. However, for savers the situation has been less positive, with cheaper funds from the Bank of England meaning there was less demand for savers monies; as a result we are conscious that it has been necessary to reduce savers interest rates."
"Any changes to interest rates are very carefully considered. The Society's objective is to consistently offer competitive rates, underpinned by our philosophy of offering straightforward, value for money products, with no confusing 'special offers'."
Despite reductions in savers interest rates, existing members remain very loyal and new members continue to transfer money to the Society. As a result the Society's liquidity position remains healthy with funding coming entirely from savers deposits. The Society has no institutional wholesale funding.
Beverley Building Society will hold its AGM on April 29th at Browns Department Store in Beverley. Anyone interested in finding out more about how the organisation operates is welcome to attend.