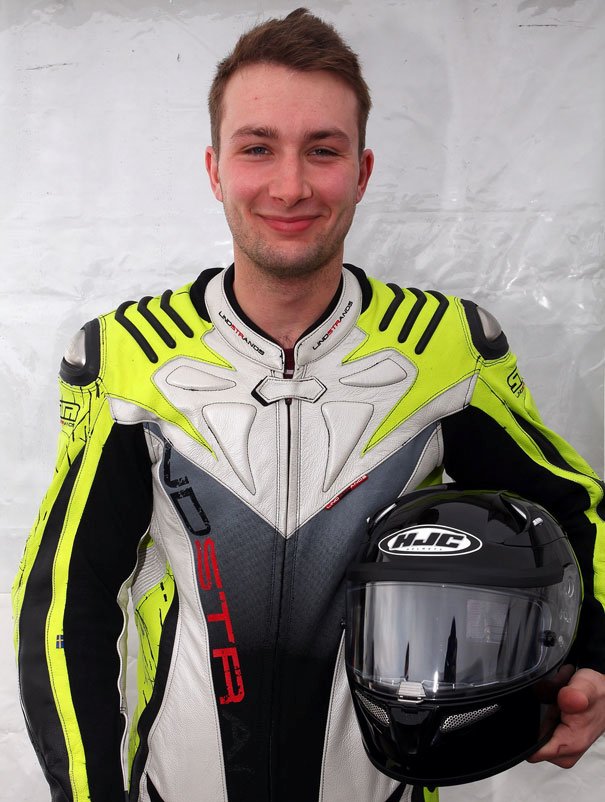 Wyberton based team G&S Kawasaki Racing took part in a very successful test at Donington Park where Dutch rider Kevin Van Leuven was welcomed to his first test session on British tarmac.
Tom Fisher and Dominic Usher were riding in the Superstock 1000 class with both riders putting in some fast laps although Fisher was somewhat hindered by his broken thumb which is taking its time to heal. Usher ended up as sixth fastest in the combined times while Fisher was slightly further down the order.
Tom said: "My thumb is not quite healed as yet and caused me a considerable amount of pain. It's the hand I use for the brakes which makes it a bit more difficult but it's getting better every day and by the time we get to Brands it should be A-OK. Apart from that I felt comfortable on the bike and it is running very well."
Dominic was pleased with his ride and said: "The bike is mega, I was so pleased to get back out in the UK after the winter layoff. I am really looking forward to Brands when we can get out there under race conditions."
Kevin was equally pleased; he ended the day as fourth fastest in the Superstock 600 class despite the disadvantage of never having ridden at the circuit before. He said: "I had to learn my way around the course and I will be in the same position at every circuit this year. I am under no illusions I will have a difficult task ahead of me but I am a quick learner and keen to make my mark on the championship."
Mark Fisher – Team Manager said: "I welcome Kevin Van Leuven, the new Dutch rider to our team and also some new technicians. This was really a shake down test and everything went very well, we have another two days testing next week at Snetterton which will help Kevin to learn the track layout and then it's straight into round one at Brands Hatch at Easter which we are all looking forward to.
"It has been a long hard winter working on the three new bikes but we are now up and running and the Kawaski is running extremely well. I would like to say a big thank you to our existing sponsors for their continued support and also welcome our new sponsors to the team."