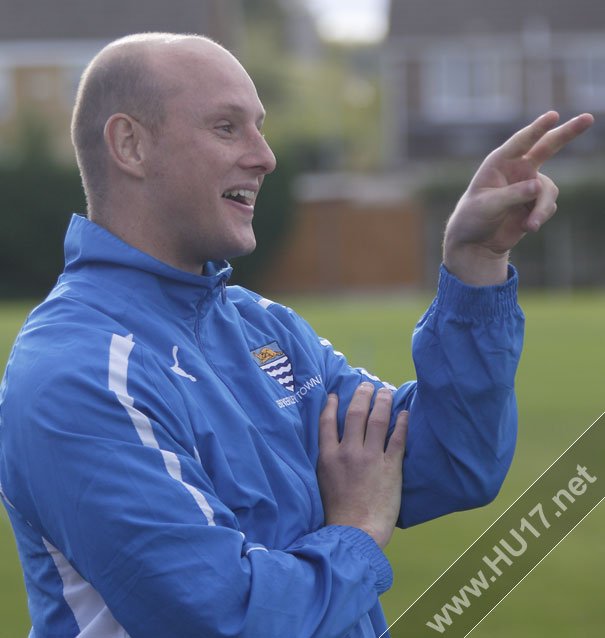 Beverley Town manager Dave Ricardo said he will rotate the team for the visit of Scarborough Athletic Reserves on Saturday.
Humber Premier League Champions, Beverley Town will be looking for another positive result at Norwood Recreation Ground and the manager feels Town are strong enough to get all three points against the Seadogs.
A stunning performance by the team last week saw his side to pick all three points when they thrashed Goole 6-0 and he is calling for more of the same on Saturday from his players.
Ricardo said;
"Our team play last week was best we have played collectively all season, we need to play like that for the rest of the season to keep the pressure on Reckitts."
When the sides met back in August it was the Champions who won to go top of the Humber Premier League with a 5 – 0 win brushing aside the Seadogs.
Ricardo said;
"There is no doubt in my mind that we have plenty of quality in our squad and cannot see Scarborough causing us any problems, it is a game we should win and win easily."
The gaffer is keen to keep the club's interests alive in the cup, Beverley face Bridlington Town on Tuesday night at the Roy West Centre in Hull in the cup, he said;
"We have two games in four days so I will be making plenty of changes as we need to rest players ahead of the semi final with Bridlington on Tuesday night."
"Saturday is important but so is Tuesday. The match with Bridlington will be much tougher game for us and I have to factor that in when  making my selection for Saturday."
Bridlington and Beverley met last season in East Riding Senior Cup with the Seasider's making it through with after narrowly beating Town in game that could have gone either way.
Beverley however got one over on the Seasiders claiming a good 2 – 1 win in a pre season friendly with an impressive performance but the gaffer knows his side will need to in top form;
He added;
"We will need to be at our very best to beat Bridlington and reach the East Riding Senior Cup Final so some players will most certainly be rested on Saturday."
Beverley will welcome back Jonny Ricardo, Matthew Start and Jack Tramner but are still missing Jamie Waltham for the visit of the Seadogs.
Any sort of victory will do for Town and a repeat of the result in August would be the perfect preparation for the midweek semi final.