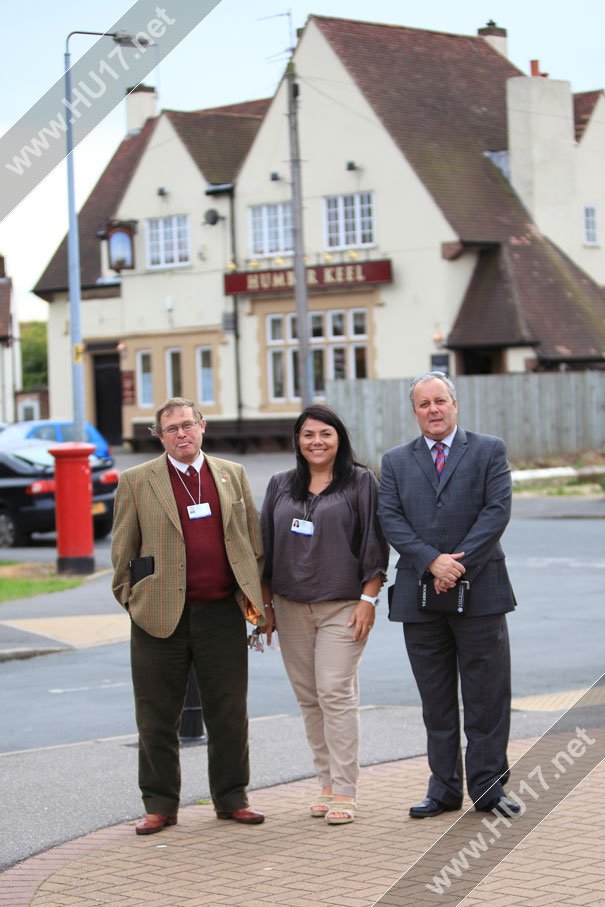 Minster and Woodmansey ward councillors are fully supportive of proposed measures to improve safety outside Keldmarsh Primary School in Beverley.
A consultation process will shortly be undertaken and could potentially see an extension to Beverley's CPZ and parking restrictions, measures which the councillors say can't come soon enough.
Cllr Kerri Harold, who is also a governor at the school, has previously asked for a crossing to be placed on Woodmansey Mile to allow children and parents to cross in safety.
She said,
'At times the road is hazardous to say the least. Cars are parking at both sides, which in itself is extremely dangerous. We fully support any safety measures that we can get before a serious accident happens.'
Fellow ward members Cllr David Elvidge and Cllr Dominic Peacock, also visited the site and saw the problems that were occurring due to parked cars and speeding traffic.
Cllr Elvidge said,
"I am shocked at the heavy volume of traffic that uses the road and the affect the parked cars have on visibility for pedestrians. Also, with the future development of the area something needs to be done sooner rather than later."
Cllr Peacock urged residents to get in touch with ERYC with their comments,
"We need to hear what residents think about some of the traffic problems that they are having on Woodmansey Mile. The safety of the children has to come first!"
Beverley residents who would like to make any comments should get in touch with any of their Ward Councillors, whose contact details can be found on East Riding Council's Website.