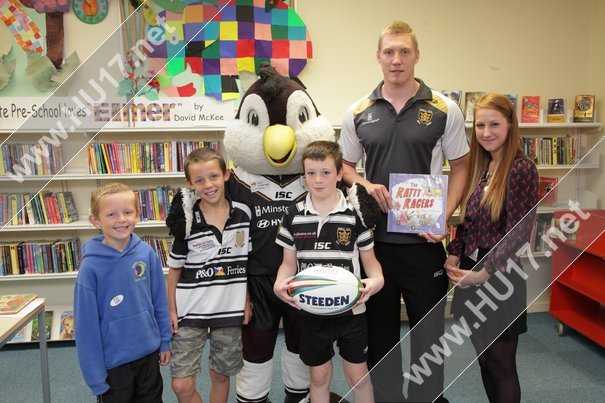 East Riding libraries are celebrating children's reading this week, with a series of events and promotions to celebrate World Book Day.
In October Beverley Library hosted an event Try Reading that saw a Hull FC player read to youngsters. This event also aims to encourage youngsters to pick up a book and read.
Beverley Library will mark the day, today Thursday, 6 March by screening 'The Biggest Book Show on Earth', hosted by CBBC's Dick and Dom, in their Children's Library throughout the day.
Children who attend one of the events will receive a £1 World Book Day book token, to be redeemed for one of the 10 exclusive nominated books available at participating bookshops.
Library staff will be celebrating by dressing up as popular children's book characters.
Kimberley Harston, East Riding librarian, is keen that the reading does not stop there. She said:
"This year we have ordered several sets of the World Book Day books so that children have the chance to read several of them, not just the one they get with their book token."
"They will be available to borrow from all libraries and will hopefully keep the young people reading through the year."