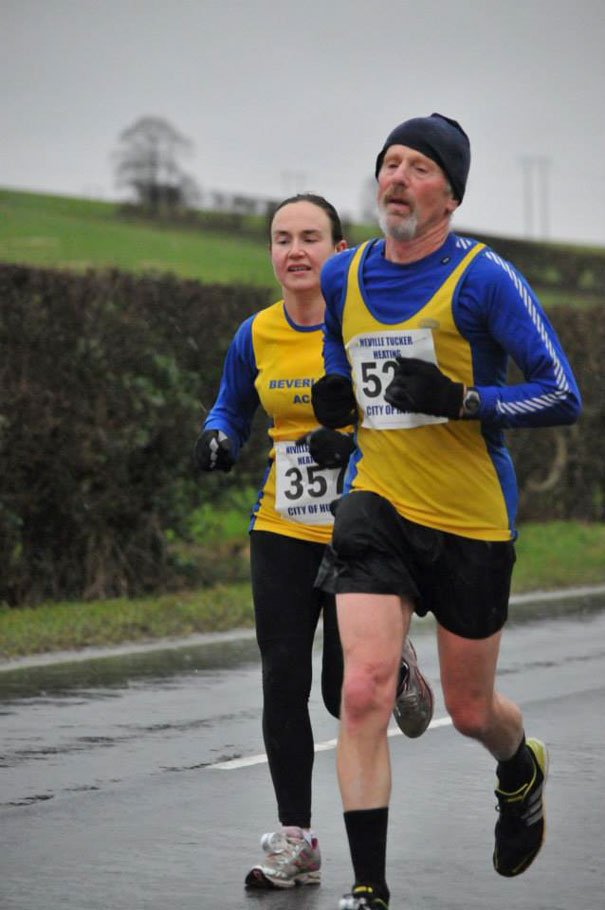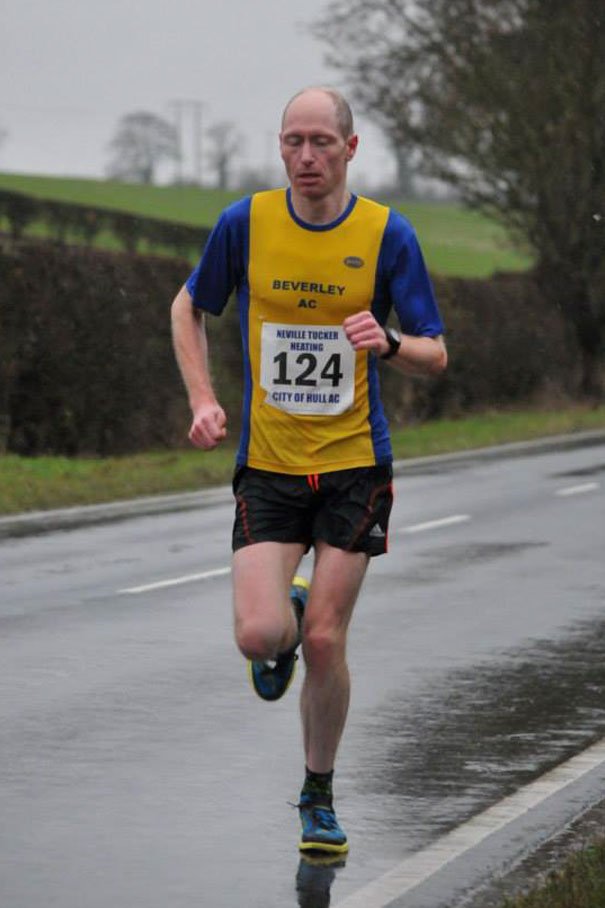 An impressive turnout of 29 Beverley AC members lined up for the Ferriby 10 mile road race on a stormy Sunday morning last weekend.
The race starts near Skidby Mill and takes a 10 mile circular route through Little Weighton, Riplingham, Raywell, down Eppleworth Road then back up the hill to Skidby Mill. This year marked the 60th Anniversary of the race, which started initially as a closed event between East Hull Harriers and Driffield Harriers, before becoming an open event 3 years later.
Conditions were extremely challenging on a cold, wet and windy morning. The undulating stretches on higher ground between the Drewton Tunnel road junction and Riplingham, saw runners running into strong winds, rain and hail. In spite of that, 615 finished the race, which was an achievement in itself. A number of the club's newer members took part in what was the first of the Beverley AC handicap League Series, where points are awarded for performance against a predicted time based on previous times. This is meant to act as an incentive to improve and gives runners of all abilities a chance to shine.
The first Beverley runner back was Mark Dalton in 1:03:51, followed by Darren Rodmell (1:03:18) and Pete Fielding Smith (1:06:46). First Beverley lady was Laura Egan, who continued her impressive form, in 1:13:28, followed by Zoe Dale (1:16:14) and Lucy Stamford (1:18:59), who was returning to her first event in many months, having had trouble with a hip injury.
The Race was won by Carl Ryde of Doncaster AC in 56:56
Beverley AC finishing times:
Mark Dalton 1:03:51, Darren Rodmell 1:06:18, Pete Fielding-Smith 1:06:46, Phillip Reese1:07:45, Andy Johnson 1:08:41, Mark Sykes-Cook 1:10:18, Andrew Arnold, 1:11:36, Lucas Meagor 1:13:04, Andrew Foster 1:13:13, Andy Tate 1:13:20, Laura Egan 1:13:28, Jody Horth 1:14:00, Pete Watkinson 1:14:05, Mike Blaymires 1:14:21, Zoe Dale 1:16:14, Graeme Pittaway 1:16:18, Lucy Stamford 1:18:59, Edward Linsey 1:21:50, Michael Oughtred 1:22:31, Steven Parsay 1:22:36, Andy Grainger 1:23:55, Jackie Hardman 1:24:28, Julia Baggs 1:25:10, Stephen Dale 1:26:20, Bruce Woodford 1:29:06, Angela Collins 1:31:09, Elaine Julian 1:44:18, John Boardley 1:46:37, June Foster 1:51:35
Report by Andrew Grainger