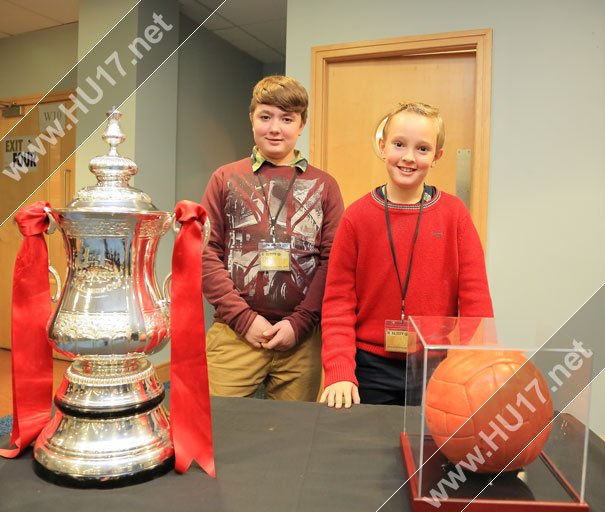 Hull City are to held an Ebenezer Morley Day in recognition of Hull's proud association with the Founding Father of world football.
Hull-born Ebenezer Morley was the man who 150 years ago led the group of men that founded The Football Association and penned the organisation's first laws of the game.
A clergyman's son born in Princess Street in the city, Morley's vision and foresight paved the way for the only true global game we know and love today, a sport watched and played by billions of people.
His legacy as The FA's first secretary has been commemorated across this year by The Football Association through its 150th anniversary celebrations.
Ebenezer Morley Day coincided with the Barclays Premier League visit of Stoke City a match that ended scoreless.
Hull City intend to provide a permanent reminder of Morley's legacy at the KC Stadium and used the club's match day programme and stadium screens to help tell Morley's story.
Players wore special T-shirts bearing Morley's name during the warm-up, while a replica of the original FA Minute Book, valued at £2.5m, The FA Cup, as well as the 1966 World Cup ball were all at the KC Stadium.
Guests of honour on the day included Chris Chilton and Ken Wagstaff, who were a part of the club's 1965/66 promotion-winning squad.
Photos by Paul Linton