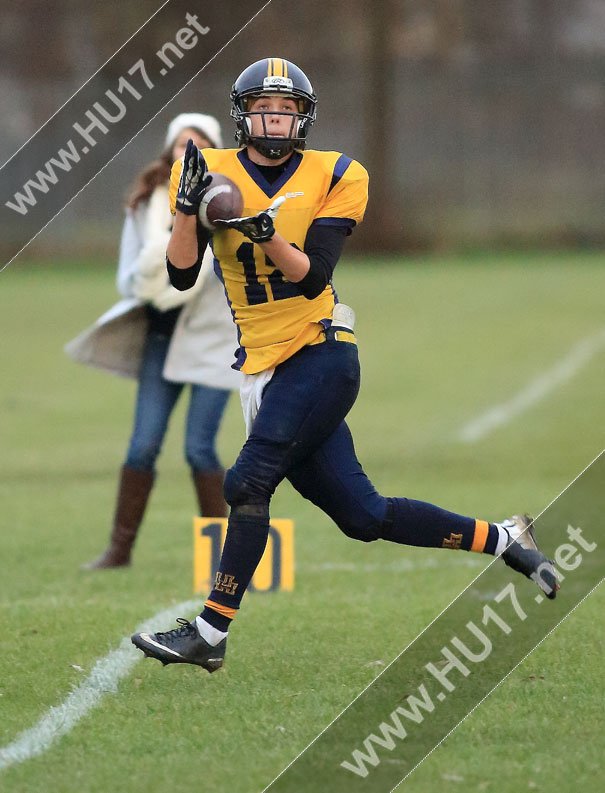 Hull Sharks have taken a giant step towards reaching the play off's for the second season running after they beat the Bradford Bears.
The Hull University American Football team recovered well from last week's defeat sweeping aside the Bears scoring four touchdowns as they won 30 – 0.
Touchdowns were scored by Josh White, Eric Sea, Eddie Collison and Kenneth McVeigh while also kicking a field goal.
Shark's Wide Receiver White who got his first touchdown of the season said;
"It's great to go into the Christmas break with another win under our belt, especially after our loss to Durham, the team's feeling confident again."
"I guess that road to the championship starts now. We need to be perfect from here on out. Win the rest of our games and we should make the National Championship playoffs."
Hull Sharks will not be back in action till February with a road trip to face Newcastle Raiders a game White is confident the Sharks can win, he said;
"They are a decent side, it will be tightly contested by I am confident that we can win."
Final Score: Bradford Bears 0 Hull Sharks 30 | Photos by Paul Linton