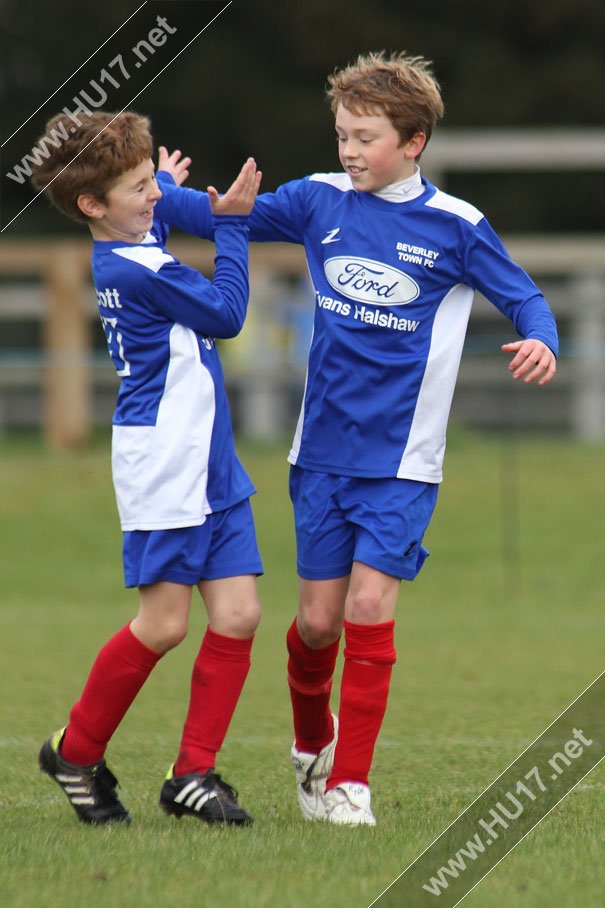 Beverley Town Dynamo U10s finished in great style to comfortably win the Division 1 title.
Withernsea was the opponents for the Dynamo's in their final games of the season at Bishop Burton College.
Beverley ensured their season ended on high as they won both matches without conceding a goal.
Again, the side showed they are strong at the back as they are going forward, after keeping two more clean sheets Manager John
Galloway was quick to praise the players saying;
"I am especially pleased with our defensive set up, to have only conceded five goals in 22 matches is impressive."
"That strong backbone gives the players going forward confidence to express – and we did that all season long to great effect also."
The reliability and solidness of the defence enable Beverley to play their creative football, passing the ball around the park with ease.
Their style at times made the game look effortless, which enabled Zac Whittaker, Michael Kopac (2) and Jacob Galloway all to get on the score sheet.
After the game, Beverley Town Dynamo's achievements were acknowledged by the Withernsea coach who expressed his and the club's best wishes for winning the title.
Manager John Galloway said about his squad's achievements;
"It has been an honour to manage a fantastic set of players in our first season together. Credit to all the players, coaching assistants and parents, their support is invaluable."
"May I also thank the commercial partners, Ford, Unison, Tega, Jaden Press and Willerby Bathrooms."
Beverley Town Dynamo can now put their feet up until the new season which kicks of in the new year.