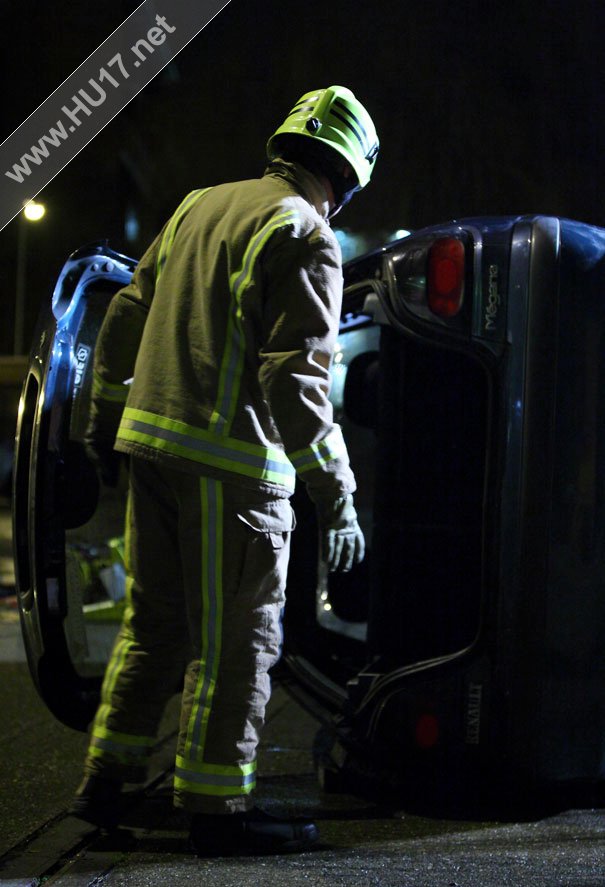 In support of Road Safety Week (Mon 18 to Sun 24 Nov), Humberside Fire and Rescue Service are delivering road safety workshops to young people across Humberside.
This year the Service asks drivers to pledge to 'tune into road safety' by keeping focused on the task in hand, and never putting themselves and others in danger for the sake of a phone call, text or other activity that can wait.
Louise Marritt, Road Safety Team Leader at Humberside Fire and Rescue Service explained: "In addition to our usual core engagement and education activities, throughout Road Safety Week we will be particularly appealing to drivers to turn off their phones and never attempt to multi-task while at the wheel."
Last year Humberside Fire and Rescue Service responded to 421 road traffic collisions across the Humberside area.
"The theme is also about looking out for ourselves and each other; by not calling someone on the phone that you know may be driving, taking care to stay focused while on foot or riding a bike; taking out headphones and following the green cross code to get across the road safely." Louise added.
Martin Dowle, Lead for Chief Fire Officer's Association (CFOA) in road safety, said: "Road safety is high on the agenda of all fire and rescue services across the UK. Like many of our colleagues, CFOA realise that individual Fire and Rescue Services rescue significantly more people from road traffic collisions than fires."
CFOA welcomes the opportunity for Fire and Rescue Services to take part in this national week of action coordinated by Brake, and alongside Police and local authorities, will deliver a comprehensive suite of road safety activities linked to this year's theme of `distraction'
"It is through this collaborative approach that we know we can make a difference and reduce the numbers of people who lose their lives on our roads." Martin added.
During Road Safety Week Humberside Fire and Rescue is taking part in a full timetable of events across the Humberside area.
Details of events:
• Mon 18 Nov – A day of road safety workshops for students at North Lindsey College, Scunthorpe, in collaboration with Safer Roads Humber.
• Tue 19 Nov – A casualty reduction day for students at Bishop Burton College coordinated by Humberside Police and supported by partners agencies.
• Wed 20 Nov – Students can experience the interactive iCar simulation. 09:00hrs – 12:00hrs at East Riding College, Bridlington and 13:30hrs – 15:30hrs at East Riding College, Beverley.
• Wed 20 Nov (pm) – An opportunity for new recruits at DST Leconfield to witness the simulation of casualty extrication from a road traffic collision by operational crews from Beverley Fire Station, supported by the iCar.
• Thu 21 Nov – A day of road safety presentations for motor vehicle students at North Lindsey College, Scunthorpe, in collaboration with Humberside Police, utilising the iCar and desktop driving simulator.
• Fri 22 and Sat 23 Nov – Working in partnership Humberside Police at Toys r Us, Kingston Retail Park, Hull. Raising awareness of the importance of seatbelt and car seat safety, utilising desktop driving simulator and bean bag 'crash' families.