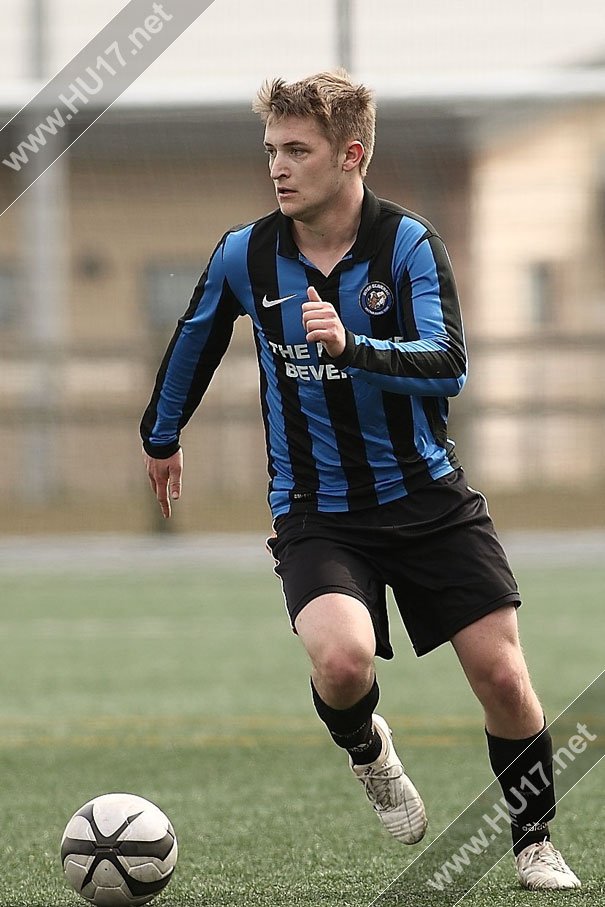 Inter Beaver knew it would be a tough game when they were drawn against Premier Division Champions, Sutton Fields, in the first round of the Munro Cup at St Marys College.
Inter got off to a great start when man of the match Adam Foster, set Louis Stockman up for the opener. Inter, however, took their eye of the game and let in a sloppy goal to allowing Sutton Fields back into the game. The half-time whistle was then blown, to the delight of Shaun Gibson.
With the scores level at half time after some excellent work the Inter Beaver team in the first period it was still game on for Beverley side.
Inter assistant manager, Minty Haines then made a tactical substitution by replacing Daniel Atkinson, with the energetic Garry Collins.
After the half-time team talk, Tired midfielder Shaun Gibson, then bucked up his ideas to impress in the second half.
Twenty minutes into the second half, Foster set up Collins, who showed his semi-professional ability, by banging in the Winner.
Sutton Fields continued to press, but Inter's defence was too solid for them.
Inter Beaver Manager Lewis Jenkinson, who was on holiday, read about the win on Sky Sports News and said;
"What a great result today was, I'm so pleased we beat the best team in Sunday League. Well done lads, I'm proud of you"
Inter Beaver gets their new season in Division 1 away to Elloughton on the 1st September.