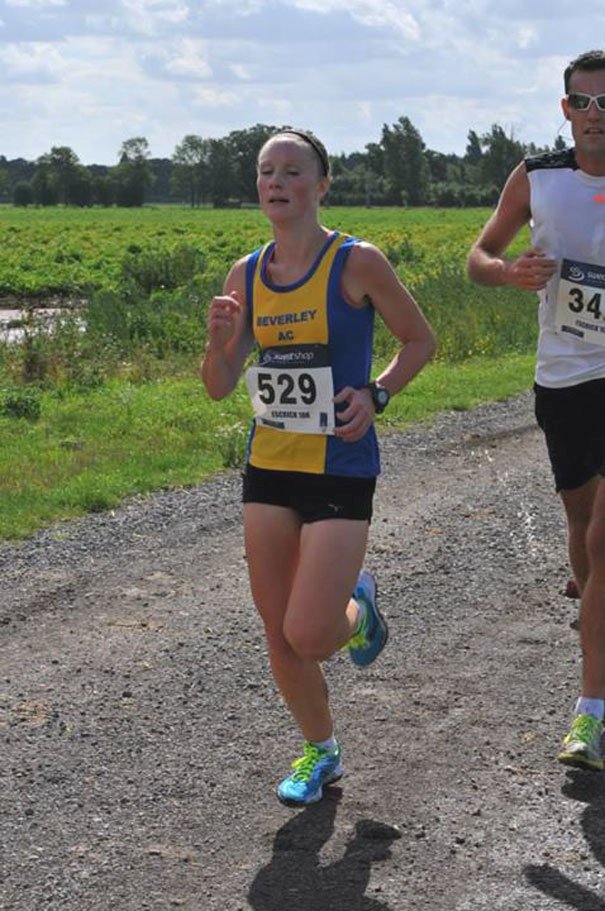 Beverley AC runner, Carla Stansfield pulled off a fantastic performance at the Escrick 10k on Sunday, to finish as first lady in 38:58.
Intense speed training at Costello Sport's Stadium reaped dividends as she achieved the fastest Beverley AC time on the day.
Another great performance came from Jayne Dale, who was 1st in the ladies over 50's category
The Escrick 10k is a mainly off-road, flat, scenic 10km course, running on roads, paths and bridleways on the Escrick Park Estate, starting and finishing on Escrick Village Green.
This year, the race has been included in the Beverley AC handicap series and 11 runners in all chose to take the chance to run this picturesque race.
Beverley AC finishing times were:
Andy Johnson 40:22, Phillip Reese 41:02, Andy Tate 44:29, Jayne Dale 46:07, Pete Watkinson 46:11, Paul Evans 46:13, Bruce Woodford 53:44, Christine Whitehouse 59:30, Catriona Williamson 63:04, Penny Booth 64:02, Frank Harrison 66:00