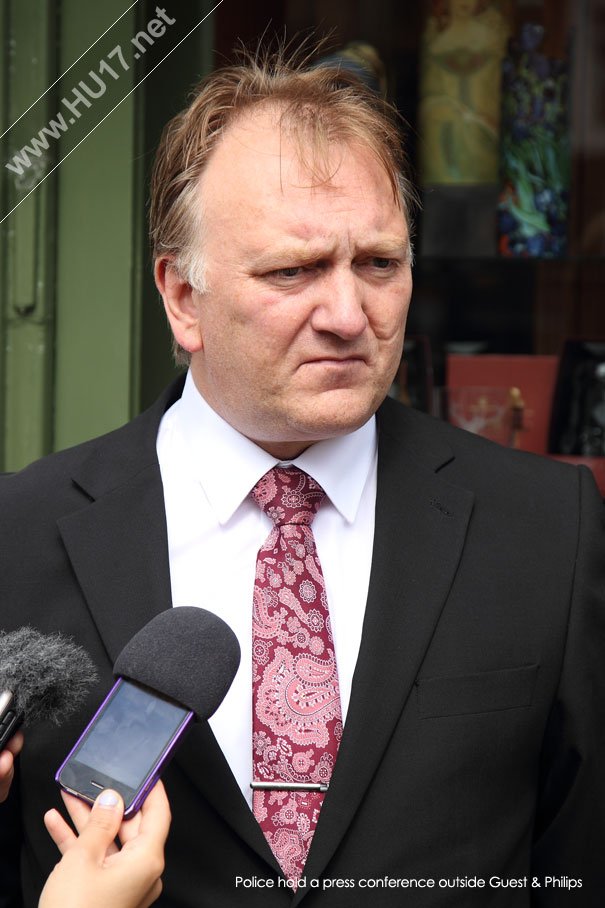 Police are investigating an armed robbery, which took place at Guest and Philips Jewellers in Beverley.
One person remained inside a vehicle, immediately outside the jewellers, whilst two men entered and carried out the robbery.
One of the men threatened staff with a firearm, which has been described as a sawn off shotgun. He demanded that they lie on the floor. At the same time, the other man, who carried a small axe, went to the display cabinets and smashed the glass and stole a number of high value watches.
These are believed to be Cartier and Gucci watches.
No one was injured and no shots were fired.
It is believed that there were two vehicles involved in the robbery, one of which has been recovered from a farm on the outskirts of Beverley, near the Beverley Racecourse. This car is currently undergoing forensic examination.
The second vehicle, believed to be silver, has made off and has not been recovered. It is believed that this vehicle was in Beverley town centre at the time of the robbery and drove off towards York Road.
Humberside Police said;
"We know that there were people in the area at the time and I would like to hear from anyone who has seen the suspects and vehicle at the time of the robbery or after."
"Clearly, there will have been some pre-planning in relation to this robbery and I would like to ask if anyone has seen any suspicious in the recent past in the area of the jewellers or the farm, then please call us – this may be very important."
You can can contact the police in the following ways:
101 – Single non-emergency telephone number
999 – Emergencies only
0800 555 111 – Crimestoppers
Although no violence was used, these men are to be considered as dangerous and no attempt should be made to approach them.