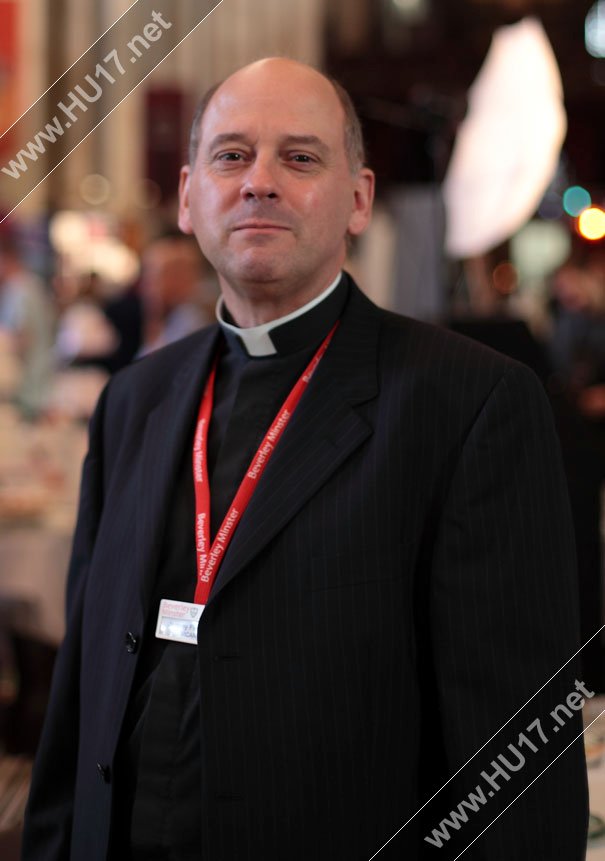 Churchgoers are being asked to wear patriotic red, white and blue clothing this Sunday to mark the 60th anniversary of the Queen's Coronation.
Beverley Minster is opening its doors for a special family service on Sunday 2nd June that will be attended by an official representative of Her Majesty, and Minster vicar, the Rev Jeremy Fletcher, is asking for people to come dressed in suitably colourful clothing.
'It will be a great privilege to celebrate the 60th anniversary of the coronation on Sunday," he said. "We're encouraging people to come dressed patriotically. If you're wearing anything red, white or blue you won't look out of place!'.
The service will be attended by the Lord-Lieutenant of the East Riding of Yorkshire, the Hon. Mrs. Susan Cunliffe-Lister, who said: "I do hope people will take the time to attend on Sunday to celebrate The Queen's Coronation.
"As Her Majesty's representative, it is a great honour to celebrate and give thanks to The Queen for her many achievements since she came to the throne and for dedicating her life to serving her country which she has done with grace and dignity".
The service at Beverley Minster has been designed to be appropriate for all ages and will start promptly at 10.30am.