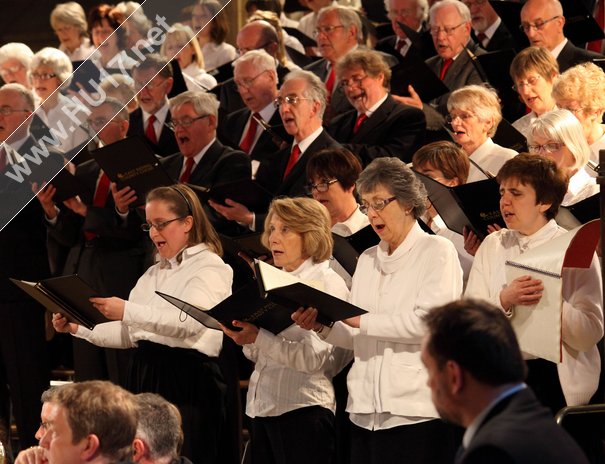 On Saturday 4 May historic Beverley Minster will be filled with the glorious choral sound of two works which the East Riding County Choir will be performing – Rossini's Stabat Mater and Mozart's Requiem.
Despite the solemnity of the words Rossini presents the Stabat Mater in a joyous operatic way, and Mozart's Requiem is popular and well-known. Many may remember the award-winning film Amadeus in which this music featured.
One of the Choir's aims is still the same as that of Walter Hart, who founded the Choir 56 years ago. This is to meet for the enjoyment of singing. Not only do the members do this every time they practice but, at the same time, without realising it, they are improving their health by singing.
It is well known, and backed by research, that singing in a choir has a positive impact on psychological health and well-being. So on Saturday evening both audience and choir alike should feel uplifted by listening to and performing beautiful music.
The concert starts at 7.30 pm. Tickets are available from Beverley Tourist Information Centre (01482 391672), prices £8, £12 and £15. If it's a last minute decision to attend don't let that deter you.
Just arrive and buy a seat on the door – open from 6.45 pm. And if you are 16 and under, and accompanied by an adult, entry is free.