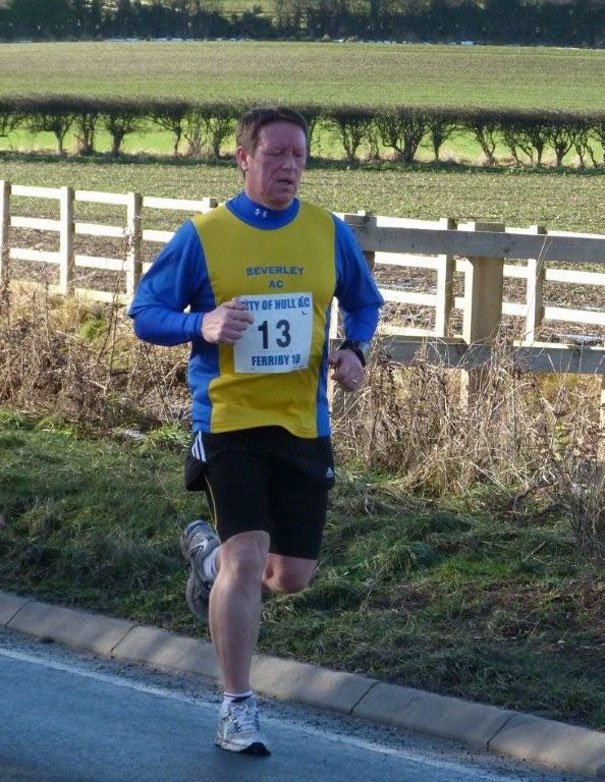 Athletes from local running clubs braved cold, blustery weather last Sunday as they tackled the challenging Ferriby 10 road race.
Twenty-six members of Beverley Athletic Club joined a field of more than 500 to run the tough, hilly, ten mile route from Skidby to Riplingham via little Weighton and then back to Skidby via Raywell. Although the second half is mainly downhill there is a sting in the tail as the route takes athletes up a long steep hill to finish opposite Skidby windmill.
The winner for the fourth consecutive year was Carl Ryde of Doncaster AC in 53:38 and more than a minute ahead of his nearest rival, Steve Bateson of East Hull Harriers.
The first Beverley runner to cross the line was James Pearson. He finished in seventh place overall in 59:01. Clubmate Steve Peacock followed in thirteenth place in 60:49 and was the first M45 athlete to finish. These two were well ahead of the rest of the Beverley runners and it was another six minutes before Nick Riggs joined them at the finish.
Laura Egan was the first Beverley lady to finish and seventh lady overall. She recorded a time of 71:23. Zoe Dale and Tina Wardropper followed in 74:41 and 76:49.
There were some good performances from Beverley's veteran ladies: Pam Atkins was first in the F65 age group; Pam Gale and Jackie Hardman were second and third in the F55 category; and Jayne Dale was the third F50 athlete to finish.
There were 551 finishers and the race was won by Carl Ryde of Doncaster AC in 53:38. The first lady was Helen Cross of Pocklington Runners in 64:14.
Beverley AC finishing times:
James Pearson 59:01; Steve Peacock 60:49; Nick Riggs 66:39; Andy Johnson 69:14; Mark Dalton 69:29; Laura Egan 71:23; Steve Evins 72:10; Andy Tate 73:00; Andrew Foster 73:25; Jody Horth 74:05; Zoe Dale 74:41; Pete Watkinson 74:48; Graeme Pittaway 76:36; Tina Wardropper 76:49; Paul Evans 77:17; Martin Hall 77:40; Jayne Dale 81:25; Angela Collins 82:55; Pam Gale 83:09; Jackie Hardman 84:22; Stephen Dale 84:36; Tony Beck 88:44; Pam Atkins 92:18; Christine Hemingway 92:22; June Foster 97:37; Sarah Tock 109:48.