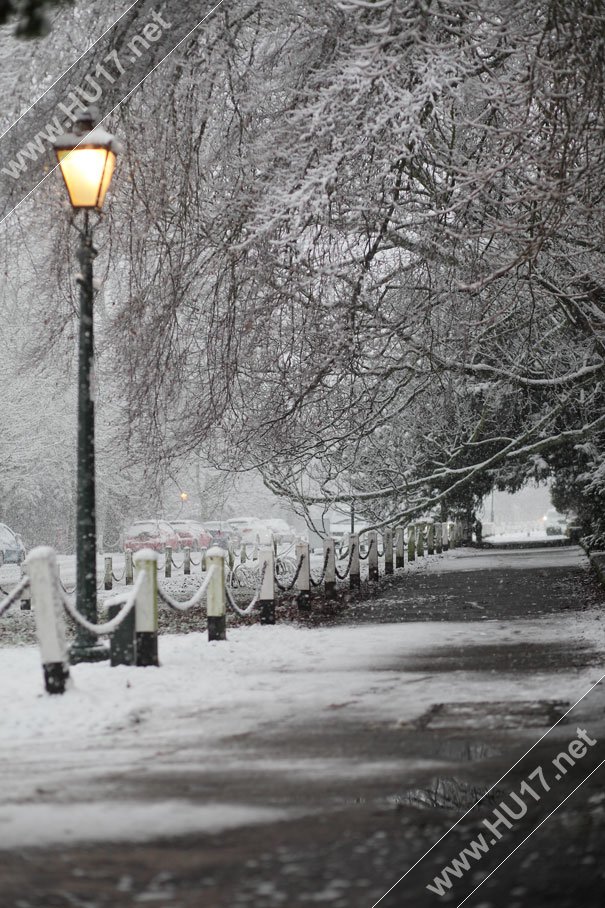 East Riding of Yorkshire Council is urging residents to prepare for further severe winter weather forecast for the area for the end of the week.
The council is continuing to refill salt bins and deposit salt piles, after a second day of snow showers and sub-zero temperatures resulted in compact snow and ice.
Operations over the past few days have been round-the-clock and have seen the precautionary network treated on more than a dozen occasions as well as treatments to the secondary road networks. Grounds and street sweeping staff re-assigned to clear snow and ice in high-pedestrian areas.
Gritters will treat the secondary network today, and, despite three treatments last night, the council will again treat the A1033 between Patrington, Keyingham and Withernsea due to compact snow and ice.
John Skidmore, head of streetscene services at East Riding of Yorkshire Council, said: "The council has used thousands of tonnes of salt over the past few days, however stocks at the council's depots remain healthy and orders are in place to replenish these as they are used.
"Salt bins are being refilled and salt piles are being deposited at strategic places across the East Riding, such as at inclines in roads, for use by residents.
"On minor roads, conditions remain treacherous and the council continues to speak with town and parish councils who enact their winter plans, funded through the town and parish grants scheme, to tackle issues in towns and villages, as the council concentrates on keeping the main roads open.
"The council's gritters have treated the equivalent of 10,000 km over the past few days and will again be treating the precautionary and secondary networks, around 50 per cent of the East Riding's 3,500 km of highway network, today.
"While little snow is forecast over the course of today, further showers are expected in the East Riding towards the end of the week and the council will continue to monitor the conditions and act in accordance with it winter maintenance plan.

"The council advises motorists to continue to drive to the conditions, allow extra time for journeys and stay to the treated network, wherever possible.
"During this spell of winter weather, the council also asks that residents ensure family, friends and neighbours, particularly older and more vulnerable people, are staying safe and warm."