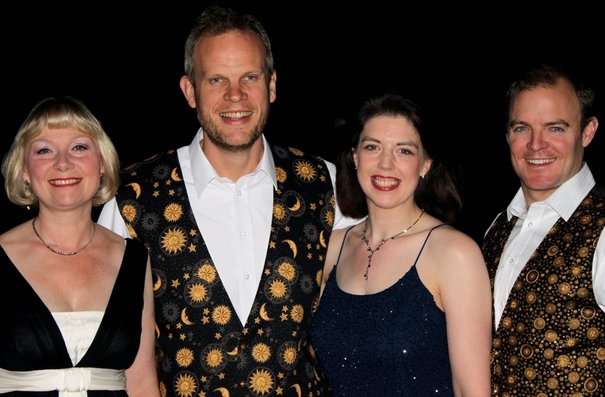 The London Theatre Voices are celebrating their sixth return visit to Beverley on Thursday, 17th January 2013 at Toll Gavel United Church at 7.30pm.
The quartet of singers are soprano, Julie Dawn Lloyd; mezzo soprano, Deborah Davison; tenor, Ben Kerslake; bass, Andrew Tinkler. They are joined by pianist Simon Haynes.
The concert is a wide mix of singing ranging from grand opera to music theatre via light opera.
The first half of the concert is devoted to music from one of the greatest composers Wolfgang Amadeus Mozart, with highlights from many of the favourite operas such as The Marriage of Figaro, The Magic Flute, Cosi Fan Tutte, Idomeneo and Don Giovanni.
The second part of the concert is a musical celebration 'Opera Cake.You need the basic ingredients to bake an evening of entertainment. The London Theatre Voices, who are singers from English National Opera, Opera North and Glyndebourne, bring the 'floury' opera arias to you, the 'sugary' duets and of course the 'eggy' moments. Filled with the 'cream' of Music Theatre show tunes and a few 'fruity' ensembles as the 'icing' on the cake.
They return with their own blend of concert which will include a complete mixture of ingredients to make a very large vocal cake.
Come for a 'slice' of the action!
Tickets adults £12, concessions £10 are available from Beverley Tourist Information Centre (01482) 391672.