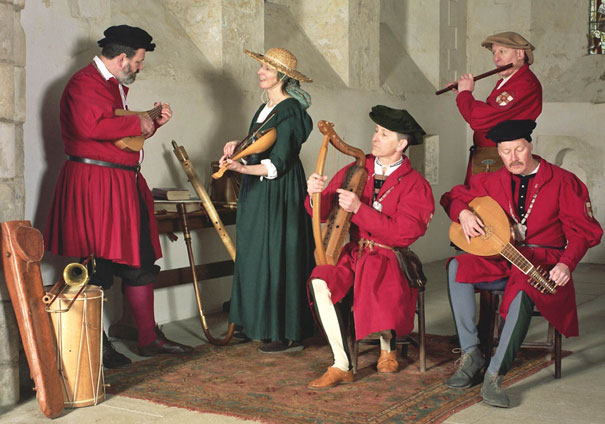 York Waits, who specialise in music and instruments of medieval and Tudor times, will be performing 'Green Grows the Holly' at the Toll Gavel United Church, Beverley, on Thursday 6 December 2012 at 7.30pm.
The York Waits return to Beverley – the city that was an important musical centre in medieval times – for a colourful concert of Christmas and winter season music from the Middle Ages and Tudor times. Joined by singer Deborah Catterall, the Waits perform on a huge array of ancient musical instruments, such as sackbut, shawm, rebec, lute, gittern, bagpipes and hurdy gurdy, many of which can be seen carved in stone in Beverley Minster. Some of the music has remained familiar for hundreds of years, but many of the pieces are fascinating rediscoveries. Music will range from earthy songs, designed to banish the winter blues in past centuries, to lively renaissance dance music and tender songs for the Christmas season.
William Marshall, band member, said: "We always enjoy playing in Beverley. Toll Gavel is a great venue for music and in past centuries there were very strong links between the musicians of York and Beverley, so in a way we are keeping up a centuries-old tradition. Also, many of the instruments we play have been reconstructed using valuable information preserved in stone at the Minster."
Tickets cost adults £12, concessions £10 and are available from Beverley Tourist Information Office on (01482) 391672.