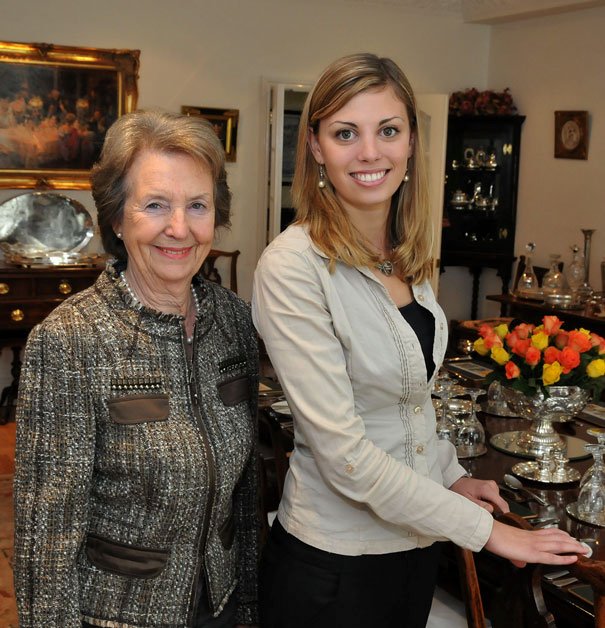 Businesses and organisations that employ up to 1,000 employees could be eligible for a new grant to help take on an apprentice.
Until March 2013, the National Apprenticeship Service (NAS) will provide up to 40,000 apprenticeship grants, with a value of £1,500 each, to eligible employers who commit to employ one or more 16-to-24-year-old apprentices. Businesses and organisations can apply for these grants via a training provider such as East Riding Training Services, part of East Riding of Yorkshire Council.
Eligible employers are those who have never employed an apprentice before or who have not employed an apprentice within the last 12 months. The £1,500 grant is in addition to the Government funding already available for the training costs of the apprenticeship framework.
For more information or to check eligibility, call the employer engagement team on (01482) 887670.
One organisation already working with East Riding of Yorkshire Council is Burton Mount Hotel.
Burton Mount is a country house hotel on the outskirts of Beverley. Started by local businesswoman, Pauline Greenwood, they aim to offer the very best of East Riding food and hospitality to local people and businesses. Pauline has recently employed an apprentice from East Riding of Yorkshire Council and has taken advantage of the apprenticeship AGE 16-24 to do this.
Taking on an apprentice has made a tremendous difference to Pauline's business. She said: "Our apprentice is a highly-valued member of the team, and has allowed me to keep competitive and grow my business in a really tough market. I'd never considered taking on an apprentice previously, but the grant has made it easier and a more cost-effective option for me."
The council assisted Burton Mount in finding candidates suitable for the role of receptionist/administrator. Pauline saw an advertisement in a local newspaper and contacted the council about recruiting an apprentice, something that she'd never considered doing before. She was told all about the AGE 16-24 and a representative came out to see her with suitable CVs of candidates who were looking to work in the hospitality industry. They also posted the hotel vacancy on the NAS vacancy matching service.
Kelly Cassina, 21, was successful in becoming the hotel's apprentice. Pauline said: "Kelly has a great rapport with the customers and great ideas. Because it's my business I really wanted somebody who shared my passion and belief in what I was doing, as well as coming up with good ideas of their own. Having Kelly on board has freed up my time from customer service and admin tasks and allowed me to focus on the things I should be doing to grow my business. Kelly is involved with everything from front line reception to marketing of the hotel. She keeps our website refreshed with the latest news and events, handles enquiries from the media and shows potential clients around the hotel. I'm committed to helping Kelly improve her qualifications and she attends East Riding Training Services for two days each month. Her NVQ assessor also comes down to monitor Kelly's progress on the job."
Kelly said: "I was looking for a hospitality job, but wanted to do something where I could get a qualification in order to progress in a career. I joined East Riding of Yorkshire Council's apprenticeship pool in order to apply for business administration apprenticeships. I was accepted onto the pool straight away, sent in my CV and then the team sent out my CV to local businesses who they knew were looking to recruit an apprentice.
"I applied for a couple of posts, but the Burton Mount role really appealed to me. I've been running the office now for over three months and I'm learning something new every day as well as getting a level 2 qualification at the same time. I'm currently half way through my NVQ and attend East Riding Training Services twice a month for my training."
Councillor Jane Evison, cabinet portfolio holder for economic development, tourism and rural issues at East Riding of Yorkshire Council, said: "This scheme not only provides an opportunity to get someone into work but also aims to help small businesses in what are very challenging times.
"The council is committed to providing practical support and assistance to the local business community and to young jobseekers and we hope that they will both be encouraged to find out more about the apprenticeship scheme."
"The council would urge any eligible East Riding business to consider applying for an AGE grant and taking on an apprentice or apprentices."