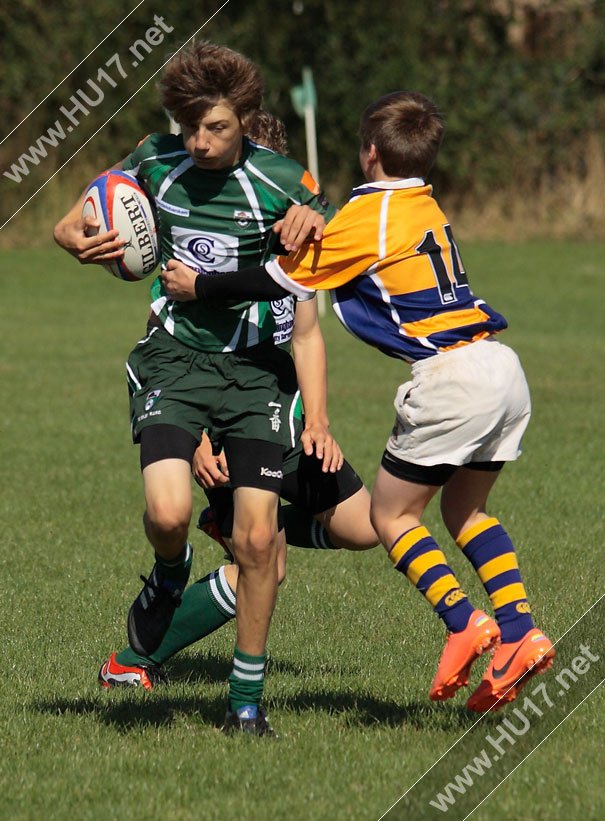 Beverley RUFC under 15 squad opened their season with a match against Cleethorpes. On a gloriously sunny morning, the squad strode out fit and ready following a summer of training.
Beverley showed strength from the start booting the ball down into the field and passed the ball swiftly through the hands of Robert Cunningham and Jacob "Jocky "Holmes to stay with Ruairi Sinkler, who gave himself a birthday try, not converted.
Beverley RUFC kept the ball alive with Jack Garvin and Jack Vorwerg moving the ball down the wing off loading to Keenan Jones, who gave them a second try, converted by Carruthers.
Cleethorpes kept up a defensive side and moved their way up into Beverley's territory, only to be broken down by Rob Jones and Joe Gillyon not allowing them movement of the ball; Conrad Dean took possession and powered over the line for their 3rd try in the far corner with Niall Carruthers converting.
At this point, Beverley was leading 19 – 0. Cleethorpes were undeterred and made some decent passes opening up space for them to move into but as on many occasions could not keep possession. Tom Meagher and Harvey Rann snapping at their heels enabling Ben Smith a try, not converted.
Chris Chapman ( captain ) was on form and delighted the crowd with some sprints along the far side of the pitch, a further try from powerhouse Dan Constable was taken from a short penalty again not converted.
Stephen Price led a few good runs up the wing to be halted by Cleethorpes, but the ball kept with Beverley.
Chapman and Sinkler scored the next two tries and saw Cameron Young and Josh Felgate engage in some great defensive work alongside Josh Howlett, who made the biggest crunching tackle of the match.
Jack Vorwerg was rewarded with a last minute try of which sealed the victory for the team.
The Under 15 squad train on a Wednesday night at Beaver Park from 6.30 pm and would like to thank the sponsors for the new kit.
Beverley RUFC 56 Cleethorpes 0 | Reported by Amanda Price