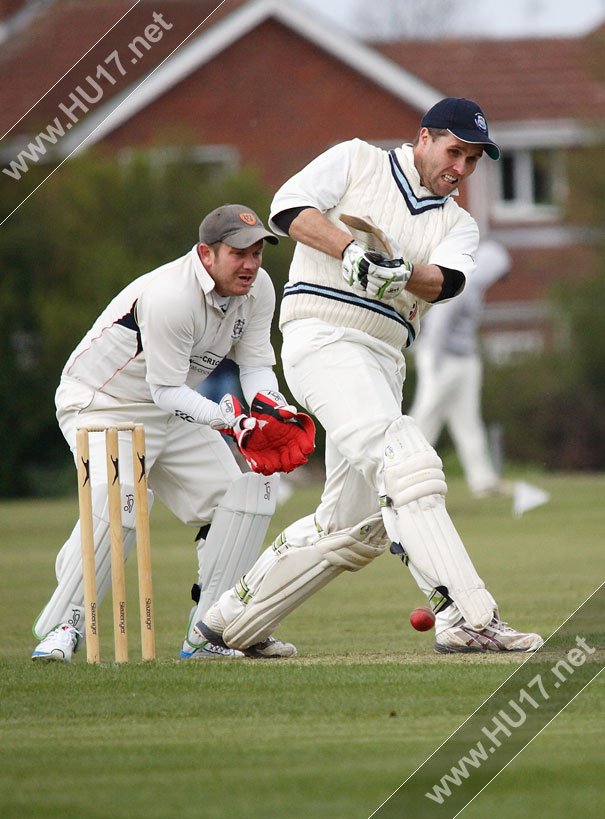 On a day when weather was always going to be the most important factor Beverley Town Cricket Club captain "Beefy" AKA Alan Acklam surprisingly enough lost the toss and Beverley were asked to bat.
With Tim Smith back in seconds due to his inability to play pace bowling, there was an opening spot available. The Captain filled that position, however was unlucky to receive a good ball only just clipping his off stump.
Peter Groves and Jon Fisher each picked an end and got a few boundaries away before both getting out just before the rain came in the 13th over. No more Play was possible as Beverley finished on 47-3 with both side taking 9 points.