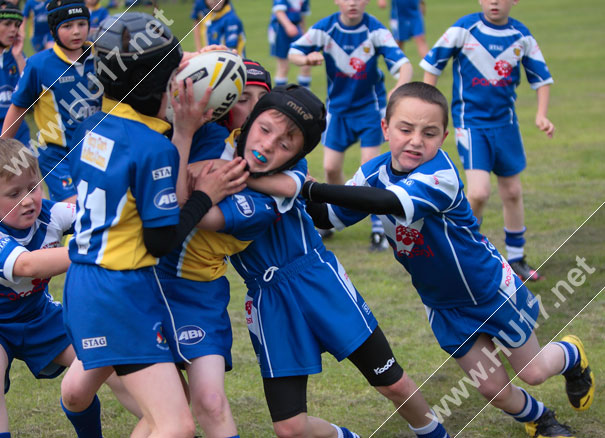 It was a beautiful evening in west Hull on Wednesday as these two teams entertained the crowd in a thrilling seesaw affair that went down to the very last minute.
It was tries galore for the young Braves as they scored 13 tries of their own plus another 3 for the opposition courtesy of Alex Nuttall and Alexei Rawlings(2), Mark Peacham and Rhys Wallan also played a half for the All Blacks.
Tom Nuttall (4), William Cohen (3), Charlie Gay, Isaac Merryweather and Owen Miller (all 2) were the try scorers for Beverley, but it was the manner of the tries that was the most pleasing aspect, passing on the run, offloading out of the tackle and supporting the ball carrier are not easy skills to master when you are eight or nine years old, so the boys deserve a lot of credit.
Shamus Blades was everywhere in both attack and defence, earning the top tackler trophy whilst William Cohen, although pushed all the way by Tom Nuttall and a couple of others, was deservedly the man of the match for his all-round display.
Coach Craig Collins said ' We coaches are easily satisfied- with the very best'
Final Score: Hull All Blacks 13 Beverley Braves 13