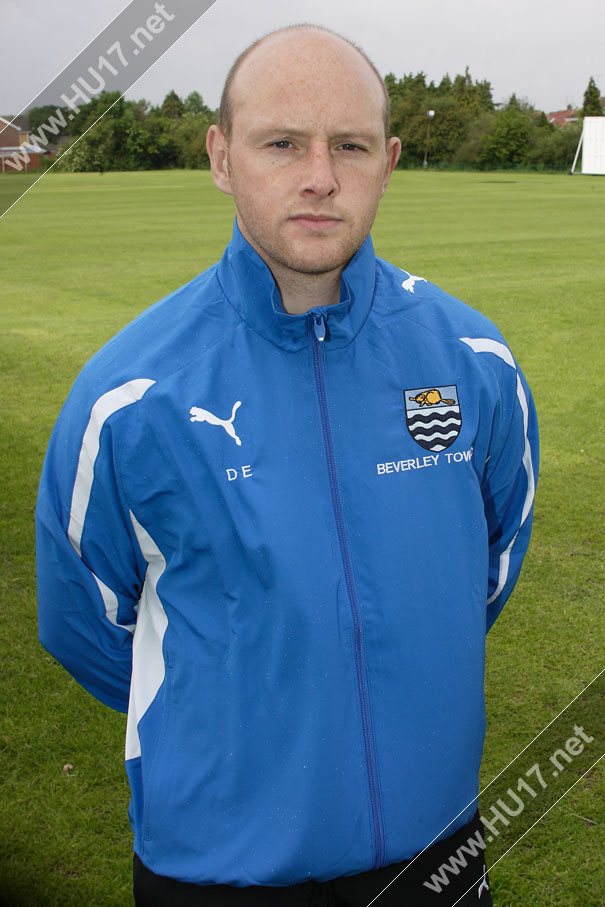 Beverley Town FC are looking forward to success in 2012/13 with the appointment of a new management team for the first XI. David Ricardo and Richard Jagger will be taking charge for the forthcoming Humber Premier League season.
The duo are vastly experienced at amateur and semi-professional level and combined with their drive and enthusiasm it is expected that they will push the Club forward at all levels.
David Ricardo said "I am extremely honoured to be part of the upcoming Beverley Town management team. With the right personnel and attitude there is no reason why we can't challenge for the league in all three divisions however a lot of hard work has to undertaken first during the pre season for this to become a possibility.
Steps have been taken and are continuing to be made to ensure that players for all three teams are looked after in the best possible way in order to help the season run as smoothly and successfully as possible. A full set of First XI pre season friendlies which include Barton, Scarborough and Hall Road have been confirmed starting 7th July and the club will be training twice a week prior to the season starting.
It is our aim to provide entertaining and more importantly winning football at Norwood Park. I would encourage anyone who has not visited the ground previously to come down, I can guarantee that they will be given a warm welcome by myself, the players, committee and the longstanding loyal Beverley Town supporters. Please do not underestimate the positive effect that a large local following can have on a team. My door is always open to both existing and potential new players as well as local supporters, coaches and sponsors.
Here's to a successful season"
The Club has 3 men's teams therefore new blood is vital each season so if you think you have something to offer please don't hesitate to get involved. Opportunities are available in all 3 teams for those that impress in pre-season therefore players old and new are strongly encouraged to the first pre-season training session on 30th June on Beverley Westwood.
Subsequent training sessions will be held at Beverley Grammar School every Saturday afternoon at 1:00 pm and every Wednesday evening at 6:15 pm. Anyone is welcome to attend.
The pre-season training is anticipated to be of a high standard, including the use of specialist coaches, befitting the Senior Club within the Town and surrounding area. The Club's facilities at Norwood are in excellent shape with the pitch already looking good ahead of the new season with further ground improvements planned for the near future.
For those not familiar with the Club, First and Reserve Team players become eligible to use the squash and tennis facilities at the Cricket and Recreation Club. When combined with the strong social scene within the Club playing football for Beverley Town FC is a compelling proposition for any aspirational football player.
For further details of pre-season training please contact anyone from the club:
Team Name Tel e-mail
1st XI Dave Ricardo – 07888661154 –  david_ricardo@hotmail.co.uk
Reserves Gary Proud – 01482863362 – gary-proud@hotmail.com
Beavers Olly Grantham – 07766145801 – ograntham@hotmail.com
Places are also still available for the Beverley Town FC golf day on 22nd July at Hornsea Golf Club. Contact any one from the club to enter a team