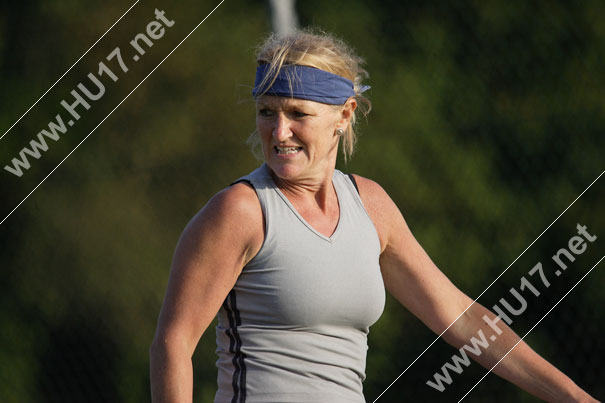 Beverley Town Mixed, newly promoted to Driffield League Mixed Division 1, lost to Pocklington A 7 sets to 2 on a warm evening and enjoyable tennis at the Norwood Recreation Ground.
Gary Wilson, back from injury, and Sharon Lockwood took their sets for Beverley (Sharon in all black kit).
The all new pairing of Phil English (black and white cap) and Jackie Langley played some good attacking shots and were unlucky not to come away with at least one set out of their three.
Chris Curtis and Ros Parvin lost easily in their first and last sets but ran the opposition closer in the second set, narrowly missing taking it to a tie break.
Beverley Town Tennis Club appear to be enjoying their step up to the top flight but have been unlucky with injuries in the early part of the season, resulting in only one win in four matches played so far.