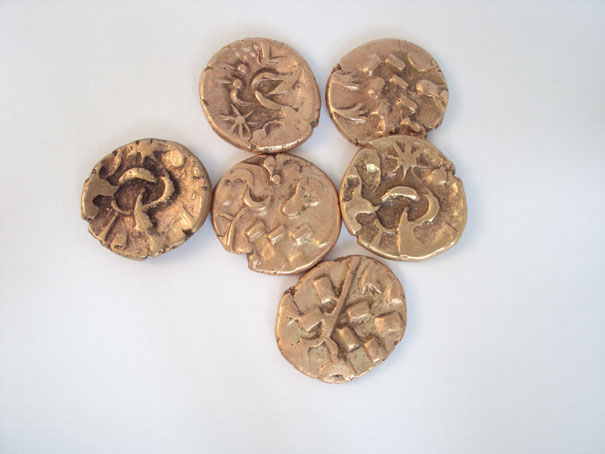 An exhibition to highlight some of the East Riding's most precious objects, revealing many international influences on the cultural heritage of the area, will be on display at the Treasure House from Saturday, 2 June until Saturday, 28 July.
Precious Cargo is part of the London 2012 Cultural Olympiad programme Stories of the World led by Arts Council England in partnership with the London Organising Committee of the Olympic and Paralympic Games (LOCOG).
Museums across Yorkshire were invited to select precious objects from their world collections and develop an exhibition revealing the region's diverse and creative heritage.
Councillor Richard Burton, cabinet portfolio holder for civic wellbeing and culture at East Riding of Yorkshire Council, said: "There are a number of really interesting artefacts in this exhibition, which together can tell us a great deal about how the East Riding has been influenced by other countries and cultures."
From early settlers and invaders to a French sea captain's war chest, this exhibition highlights some of the East Riding's most precious objects by lifting the lid and investigating the stories within. How have these objects, ideas and customs found their way across the world to become precious items?
Young people working as consultants were asked to explore these questions and be part of sharing stories and voices from the past. Their comments, ideas and artworks have been incorporated into the exhibition, as young consultants they have provided an invaluable view point.
A series of workshops and lectures have been organised to coincide with the exhibition at the Treasure House:
Treasure Boxes
Saturday, 2 June 10am – 3pm
Free family drop in
Decorate your own mini treasure chest, encrust it with jewels and fill it with booty.
Chinese Fans
Wednesday, 25 July 10am – 3pm
Free family drop in
Inspired by the beautiful items in the Ida Miles Chinese collection, make your own decorative Chinese fan.
The Story of Silk and its Use in 19th Century English Costume Tuesday, 12 June 6.30pm onwards Book in advance £5 Lecture given by Janet Tierney, Curator of Goole Museum and Skidby Windmill. Items from the costume collection will be available to view.
Amy Johnson, Girl Power in the 1930s
Tuesday, 19 June 6.30pm onwards
Book in advance £5
Aspects of the life and career of Hull's most famous flying daughter. Lecture presented by Dr David Marchant, East Riding of Yorkshire Museums Registrar.
To book places on the lectures call (01482) 392706/392699, Monday-Friday
Use Facebook to Comment on this Post