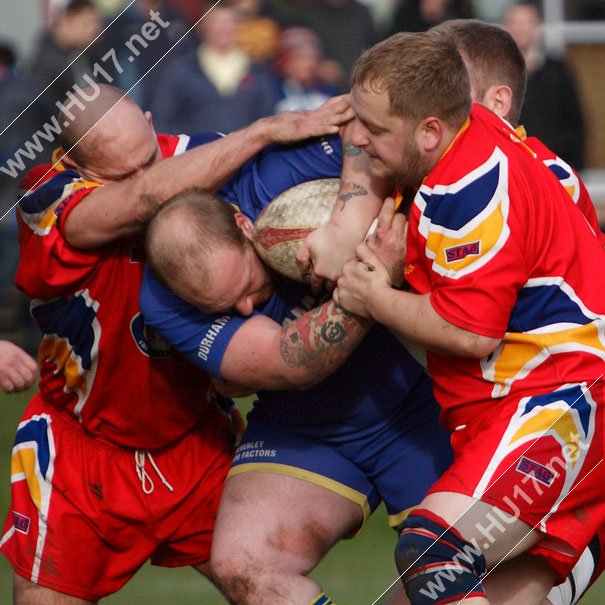 Beverley ARLC have appointed a new head coach at an extraordinary meeting at the Hodgsons Pub last Monday evening. After a diligent application process they have appointed Guy Adams. He brings a wealth of playing and coaching experience to the table at the age of only 33.
He played professionally at Huddersfield Giants, Sheffield Eagles, Doncaster and Hunslet. He cut his coaching teeth at Leeds based outfit Wortley Dragons where he coached them to back to back promotions in Pennine League Divisions 4 and 3.
Guy moved to the town 2 years ago, taking some time out from the sport while completing a teaching qualification, while working for the prison service. He commented '
'I am itching to get involved again. I can see the potential of this club with its growing junior section of which my two boys play for the cubs and under 8s."
"I hope to establish strong links with the juniors as I understand there has been a problem in the past with junior sides disbanding due to players leaving to play for sides in Hull."
"Hopefully we can end that. However there is an urgent job to do with the open age. We need to get them winning again and establish a feel good factor which should perhaps draw back the players they have lost of recent years. The existing playing staff I understand are very committed and I hope to get the very best out of them"
With the season now ended, it is understood that there will be a break to allow everyone to thoroughly recharge their batteries. Guy will then call a meeting with all the players where he will map out his plans for pre-season training. Adam Wallis who was caretaker coach for the latter part of last season will be assistant coach with Lee Stevens continuing as players representative providing a vital link between players, coaches and committee.
Beverley also strengthened the committee welcoming on board local publican Ian Pollard who has promised to bring some new ideas on fundraising such as charity sports dinners etc. Finally the club would like to thank everyone who helped to make the recent joint fundraising day with Hodgsons FC such financial success which raised well over £1000 to be split between both clubs.
Reported by Nick Robinson