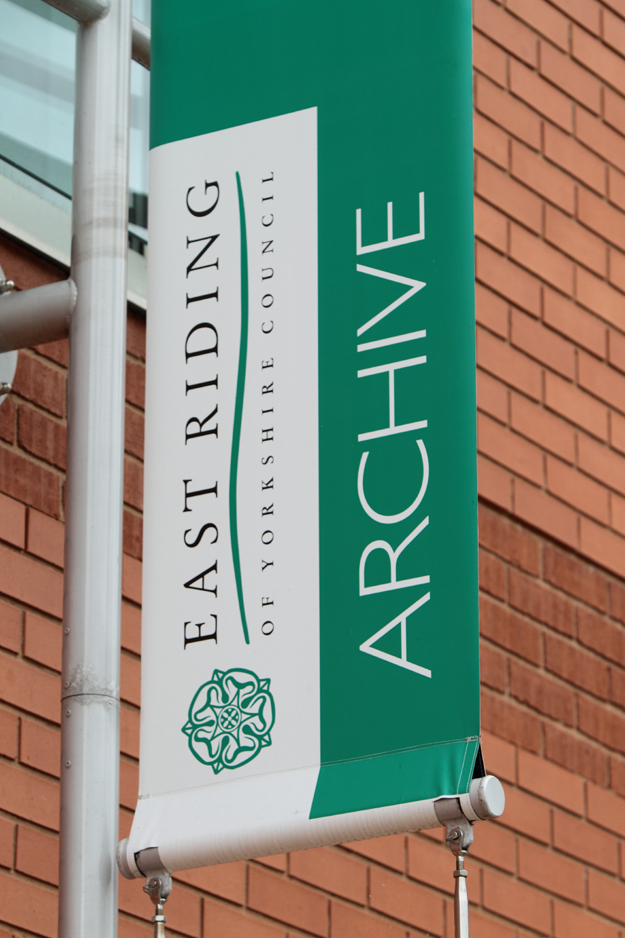 The Queen's Diamond Jubilee celebration will take place this year on an extended weekend from 2-5 June. Queen Victoria is the only other British monarch to have achieved this milestone, back in 1897, whilst George III was the first to reach fifty years on the throne, over 200 years ago in 1809.
There is no doubt then that this is a cause for celebration and street parties and fetes will be taking place across the country. In commemoration of this event, the staff at the council's East Riding Archives and Local Studies Service, based in the Treasure House, Beverley, have been looking through archive material relating to previous jubilees, to see how they were celebrated.
Sam Bartle, collections officer, said:
"We've found a number of interesting items from Queen Victoria's Golden Jubilee in 1887 and one or two pieces connected with King George III's Golden Jubilee in 1809."
From this treasure trove of archives, a picture can be built up of what people in East Yorkshire did to celebrate. Of particular note is a programme of sporting events that took place on Beverley Westwood on Tuesday, 21 June 1887 at 2.30pm, including a half-mile flat race, with the winner obtaining 18 gallons of Jubilee Ale, a 'climbing the greasy pole race' that earned the lucky winner a copper kettle and a wheelbarrow race, which rewarded the fastest pusher with … a wheelbarrow.
Interestingly there were also two women-only events, the egg race and the potato race. Whilst the men's events averaged around 70 entrants, only four women entered these 'female' races. They were A Fawcett, H Grey, A Bruce and A Gossip. One can only speculate as to why this was the case.
Further back in time, the Hotham parish church register records that this rural community celebrated George III's Golden Jubilee in 1809 with a joint of meat and ale, distributed to every poor family and small householder and was "spent in a very suitable manner with the utmost sobriety and decorum."
Whilst in Beverley, townsfolk gave a shilling and a loaf of bread to the local poor, a very charitable way of marking the monarch's milestone.
For more information, call (01482) 392794 or visit the Treasure House, Champney Road, Beverley.