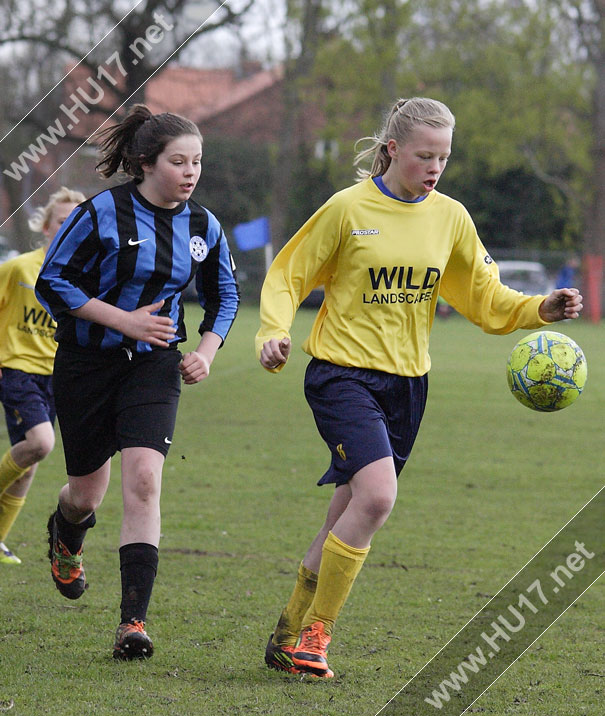 Mill Lane United extended their unbeaten league record to 19 games with a convincing victory against Beverley Whitestar.
Mill Lane United dominated both territory and possesion for the full 70minutes against opponents who were happy to keep 9 girls in defence to frustrate the league leaders. Mill Lane United went in at half time with a 2 0 advantage thanks to goals from Emily Holliday and Jodie Brown.
The second half resulted in 4 more goals for United 2 from Emma Smith and 2 for Keely Forward to give them a 6 0 victory and 3 more league points against opponents who harried and battled for the full game without offering any worthwhile attacking threat.
Man of the matches for Mill Lane United went to captain Emily Holliday and Jodie Brown with the team now focusing on their last league game as they try and remain undefeated during their league campaign.