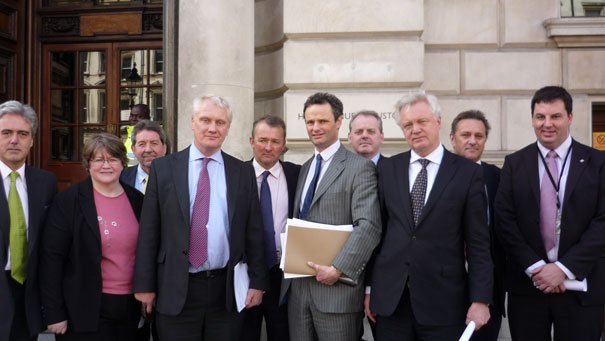 Local MP Graham Stuart, the Member of Parliament for Beverley and Holderness, today led a delegation of Conservative MPs from across England and Wales to meet a Treasury minister to discuss the impact of the proposed imposition of VAT on static caravans.
Along with Andrew Percy MP, David Davis MP and seven others Graham argued strongly for the caravan VAT tax to be dropped. The MPs explained the job losses which would occur if the tax change was made and asked the Exchequer Secretary, David Gauke MP, to listen to the ongoing consultation and decisively reject the change.
Today Graham also tabled an amendment to the Finance Bill calling for no changes to be made to caravan VAT taxes. He hopes the amendment, which has been supported by many MPs already, will be considered and voted on later this week.
Tomorrow Graham and David Davis will meet with the Chancellor, George Osborne MP, as the campaign to stop the tax steps up a gear.
Graham's successful campaigns in the last Parliament included protecting community hospitals, defeating legislation on home education, stopping the incinerator at Saltend and saving the Beverley Pasture Masters.
Since 2010 he has won the battle for lower Humber Bridge tolls and successfully persuaded the government to improve the A164 and build the Beverley Bypass.
Graham said,
"We had a productive meeting with the Treasury."
"I won't rest until we have persuaded ministers that introducing VAT on static caravans would be a mistake."
"Now we are building a large group of MPs from right across England and Wales who can see that the tax will destroy jobs without raising much at all for the taxman."
"The government says that it wants to see tax consistency – we said we want to see economic prosperity and a successful manufacturing industry allowed to prosper."
"The campaign goes on and tomorrow David and I will be face to face with the Chancellor as we take the argument to the top of government."