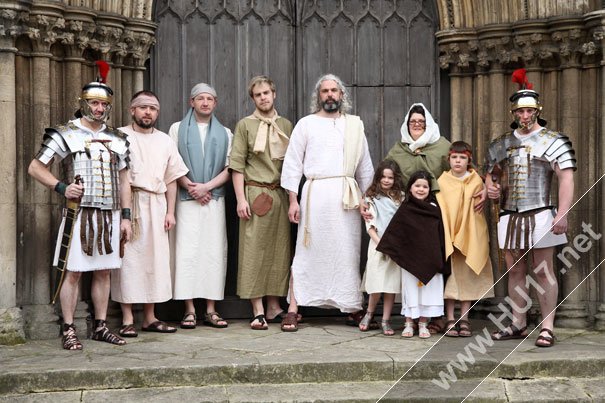 The Churches of Beverley came together to present a drama through the centre of the town that depicts the events of the last week of Jesus' life.
In full authentic costumes, actors portrayed the build up to the crucifixion from Beverley Minster to Saturday Market. A larger crowd gathered around the the cross positioned in the centre of Saturday Market to witness a very moving and emotional final scene.
The Passion Play was filmed by Nigel Clarke. An edited version of the 2009 play is available now, and Nigel is now working on the 2012 version which will be available to purchase very soon.
Anyone wishing to buy a DVD of the Beverley Passion Play can contact Nigel via Paul at the HU17.net website by clicking here.