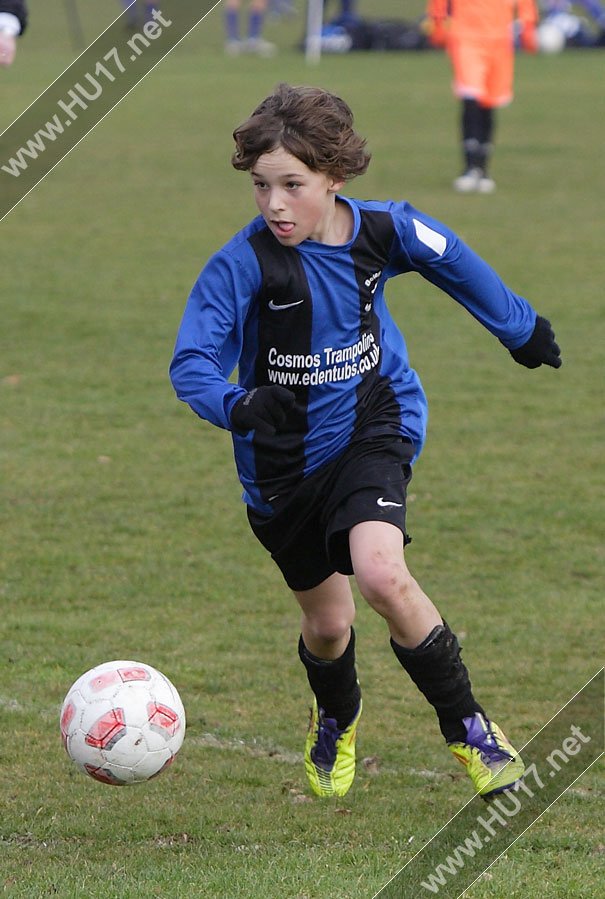 Beverley Whitestar's Ollie Baldwin was the toast of his team when he delivered a first half hat trick within the first 10 minutes of the game to give his team a firm foot in the game.
This was a good team performance and Baldwin's goals were well set up with the support of Dan Baillie from a lay off, and his keeper Lewis Richardson whom set him on the way for his third. Charlie Rowbotham then played through a great ball and Baldwin was unlucky not to add to his goal tally. DCSI did not sit back and battled back into the game.
For Beverley James Weldon again played well at Centre back and Tom Bruce was effective at right full back. In the second half DCSI pressured and were rewarded when a through ball found the forward who finished well past the keeper. Beverley then restored a three goal cushion when Charlie Rowbotham scored a great long range shot.
Beverley then controlled the game and Liam Lawson and James Busby were a great centre midfield pairing producing many chances for the forwards. Late in the game DCSI added second only for Beverley to respond with further goals from Ollie Baldwin and then a great individual goal from Dan Baillie who beat his man before striking the net.
Final score Beverley Whitestar Rams 6, DCSI Leopards 2.