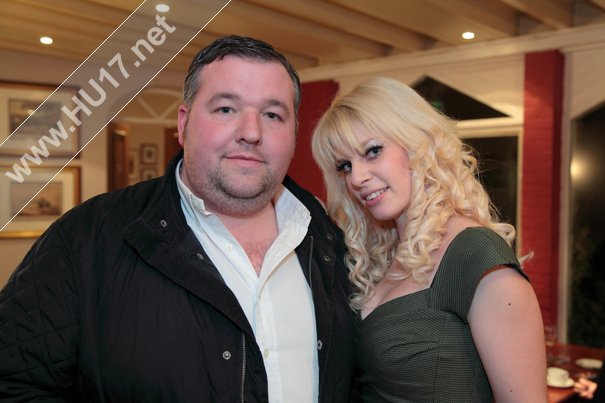 Some of Beverley's most striking models linked up with the town's most rugged rugby players to provide a fantastic night of fashion at the Beverley Arms Hotel.
Kirsty Mills, who runs Beautiful Freaks modelling agency from her Beverley shop – Fantasia Legends – helped, along with fashion outlets and others, bring together 30 models for Beverley RUFC's glitzy fashion show.
Guests were treated to complimentary canapes and the show was opened by Hannah Hunter, who is Miss Community UK, and Kelly Winter, Miss Hull Galaxy. To keep them on the straight and narrow, they were escorted by two of Beverley RUFC's juniors, Nial Carruthers and Reece Innes.
The ladies modelled many different outfits from local Beverley boutiques Oska, ROJO, The Fairy Godmothers and Kennedi Boutique, much to the delight of a packed audience.
At the end of the show six first team players, led by the club captain Junior Tupai, escorted ladies in ball gowns and wedding dresses. To the joy of the room, the players were attired in their full playing kit.
One of the most exciting aspects of the evening was the array of models provided by Kirsty and Beautiful Freaks.
Kirsty has been determined to introduce a whole new kind of model to the fashion scene, from beauty queens to plus size models and 'alternative models', such as those who are heavily into the body art scene.
She says: "My agency has room for all ladies and we aim to prove that beauty is definitely in the eye of the beholder. Here at Beautiful Freaks, we have assignments for almost everyone"
The assignments vary tremendously and by working with local business, she can offer traditional photo shoots, charity events, corporate events and events such as ring girls for boxing, local or national calendars and, as with her most recent venture, fashion shows.
The agency is going from strength to strength and Kirsty is happy to take on new challenges.
Should you wish to find out more please feel free to go and see her at Fantasia, 11 Ladygate, Beverley, or call her on 07999442373.
The fashion night marked the launch of Beverley RUFC's bid to become more active in the Beverley community as they try improve facilities for the town's young people and highlight what their club has to offer.