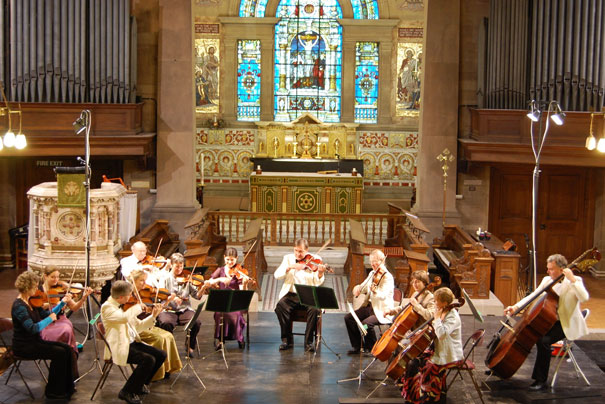 Concert goers are invited to join the Northern Chamber Orchestra on Thursday, 22 March (7.30pm) at the Toll Gavel United Church, Beverley, with artistic director and leader Nicholas Ward and world renowned oboist Nicholas Daniel.
The Northern Chamber Orchestra was formed in the 1960s and has gained a formidable reputation from its engaging and exciting concerts. The orchestra gives a series of eight concerts at the Heritage Centre, Macclesfield and appears regularly in Blackburn, Skipton/Settle, Tatton Park, Knutsford, Blackburn Cathedral, Parr Hall, Warrington and Gorton Monastery. With over thirty CDs to its name, the NCO is now known in every continent. The NCO has an extensive education programme and is now 'Orchestra in Residence' of Manchester Metropolitan University.
Nicholas Daniel's long and distinguished career began when, at the age of 18, he won the BBC Young Musician of the Year Competition and went on to win further international competitions. At his debut at the BBC Proms in 1992 the Sunday Times described him as one of the greatest exponents of the oboe in the world. Today he is one of the UK's most distinguished soloists as well as an increasingly successful conductor, he has become an important ambassador for music and musicians in many different fields.
As a conductor, Nicholas has worked with orchestras in the UK and abroad and is associate artistic director of the Britten Sinfonia. He is also artistic director of the Leicester International Festival .
The programme will include:
Haydn Symphony No.26 in D minor Lamentatione
Strauss Oboe Concerto
Barber Canzonetta for oboe and strings
Mozart Symphony No.40 in G minor
Tickets cost adults £12, concessions £10 and are available from Beverley Tourist Information Office (01482) 391672.
For further information, contact June Mitchell, community arts officer, on (01482) 392651.