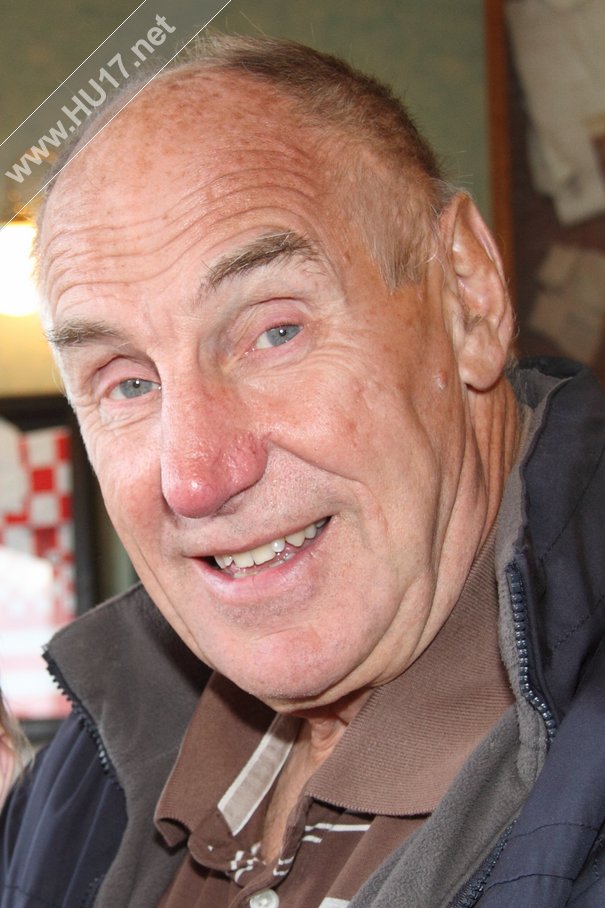 This match was arranged at very short notice so it was left to skipper Jeff Worrall to cobble together a make-shift team of Beverley Veterans.
They kicked off up the hill and into the wind and low sun which made life very difficult. They were soon under pressure due to extremely poor handling in the centres by Dale and Dean, who blamed the lycra in their jerseys for this. Coupled with slow ball from scrum half Akibald, this lead to all sorts of problems for outside half Gerkin who was in a real pickle.
Down 18 points in as many minutes down to West's Timson's trusty boot, Beverley looked to be in real trouble.
Thanks to hooker Barney Cunningham's unerringly accurate line- out throws, Wests were winning an abundance of ball (it should be said that he was playing for Beverley!!). Another Timson penalty took the score to 21-0 at half time.
Quite what coach Nolan and skipper Jeff Worrall put into their half time pep talk was, but it worked like magic.
Beverley drove Wests down the steep slope and with forwards O'Brian, Dexter and Curly Kilgannon to the fore, ensuring that Wests conceded plenty of penalties, which Gerkin gratefully converted to rattle up 12 points without reply.
A wonderful break by birthday boy Kev Dean (55) set up another penalty whih was again converted. Another penalty which resulted from pressure from Beverley's Thorpe and Barker on their opposite numbers Barker and Stonehouse.
3 Points down with 15 minutes to go the referee sin binned Dange Davies for removing his torn shorts in public . This inspired Beverley to raise their game even further. Wingers Dave Bell and Chris Hippo made thrusting runs and when the ball came back inside, Alan Dale quickly disposed of his cig and dropped a superb goal to level the score at 21-21.
In the dying minutes Thorpe shimmied his way through with two superb dummies, fed Kilgannon who, with a neat reverse pass, sent Davies, now re-united with his shorts scuttling under the posts. Inexplicably Gerkin missed the conversion.
Coach Nolan put this down to the brown envelope that he had seen passed to Gerkin by the West coach a few minutes earlier but Gerkin treated this accusation with contempt!
What a comeback! Special mention must go to Worrall who was bionic, Steve Acker who played way above standard and Chris Dexter who, as usual, never flagged!
Final Score: West Riding Vets 21 v Beverley RUFC Vets 26