The North Bar is the town's last surviving medieval gate. The other two, Newbiggen Gate and Keld Gate, were pulled down in the 18th and 19th centuries after falling into disrepair.
In the early 20th century the North Bar escaped plans to relocate it to the town's Westwood, after it was deemed a traffic hazard.
It is the only brick-built town gate in the country due to the East Riding lacking a ready supply of local building stone.
It has survived wars and various demolition threats those in modern times faces being damaged from large lorries, hitting the structure.
According to local historian Barbara English the designers took extra effort to make the gate more than merely functional and it became a symbol for the wealth of the town of Beverley.
In 2011 North Bar was eluminated for the first time in decades as part of the celebration for the Queens Diamond Jubilee. Six spot lights now light North Bar, two on the inside, North Bar Within and four on the outter side, North Bar Without.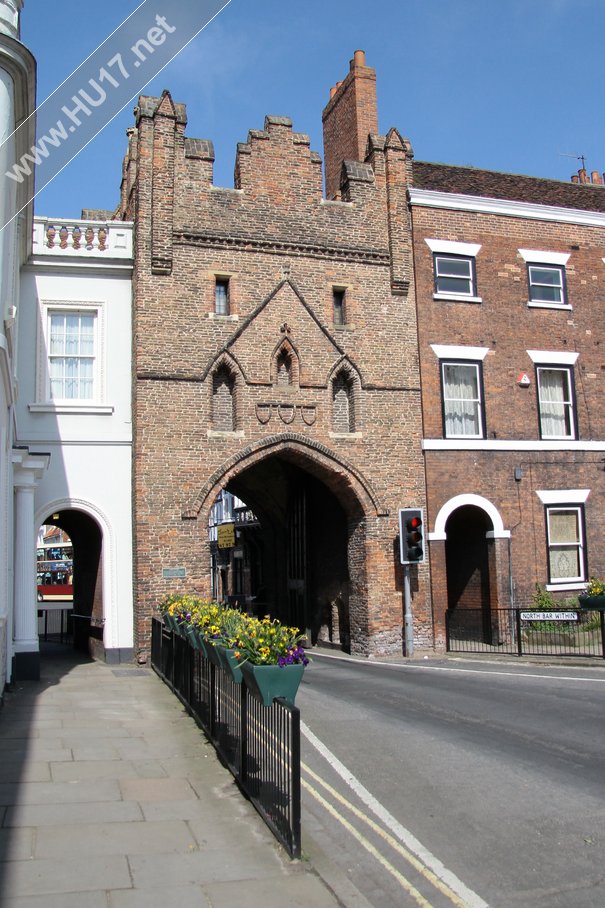 Picture: Above, North Bar by day. BELOW: North Bar by night