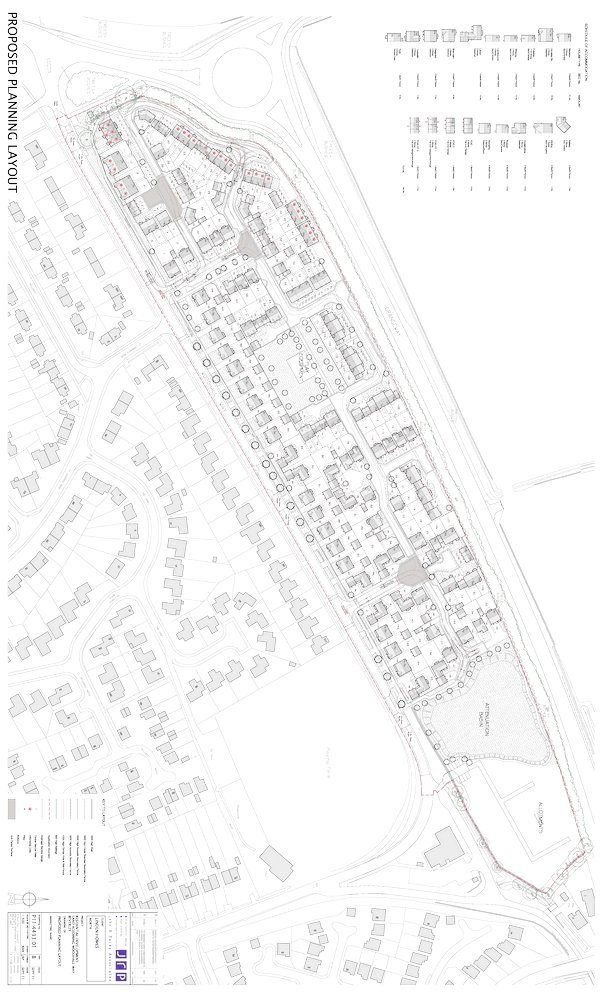 Planning applications have been submitted for two proposed housing developments in the North of Beverley near to Driffield Road and also on Woodhall Way.
Back in July of this year around 150 residents' (there are 6000 in the Molescroft parish) turned out as a show of force at a Molescroft Parish Council meeting to voice their concerns over plans to build new homes on what is widely regarded as green belt land.
In letter circulated before Christmas by the North Beverley Action Group they urged residents to go online and start looking at the planning applications and associated documents and prepare any objections residents may have.
These objections will then need to be sent back to the East Riding of Yorkshire Council by January 5th 2012, a time scale the North Beverley Action Group is hoping to lobby the East Riding of Yorkshire Council to extend.
With the need for new homes not just in the East Riding but also throughout the UK sites like Woodhall Way, land which is locked between two roads start to become the obvious choice for developers seeking sites for new homes.
New homes would put additional pressures on local services and possible increase traffic on the local roads. During the meeting in July the added pressure on schools was brought up though quickly dismissed by Molescroft Parish Council weak argument given the number of students who already travel into Beverley to local attend schools.
It is not just new homes that come with these proposed developments.
Developer David Wilson Homes has budgeted and included a Northern Bypass within their plans. The new link road would help ease congestion around Beverley and make getting through the town far easier for motorists.
This road alone would save local tax payers millions of pounds and certainly be a welcomed bit of new infrastructure for the town easing some of the congestion on the roads.
It is difficult to see how these developments will not go ahead, the land on Woodhall Hall Way which is nothing more than a thin strip is not much use as farm land. It is rumoured that in the past Tesco looked at the site with a view to develop a petrol station and a convenience store.
Some time ago I spoke with a farmer at Molescroft Grange Farm who told me that farming the land on Woodhall Way was a logistical nightmare. They explained things were made worse when a medical centre was a developed on Manor Road making spraying crops tricky process.
Whatever the outcome it is hard to see anything other than houses being built on the land, I would much rather see an all weather sports facility and allotments both of which are in short supply though these do not help solve the housing issues.
Like it or not Beverley, as other towns up and down the country, needs new homes to house an ever growing and aging population. There are not many sites in Beverley where homes can be built without situating them too far from the centre and away from the facilities we all use and need on a daily basis.
The North Beverley Action Group however is determined to show why building homes on the two proposed sites will have a negative impact on the local community and environment. Their web site shows the impact the floods had on the area and the sheer volume of traffic that already uses Woodhall Way.