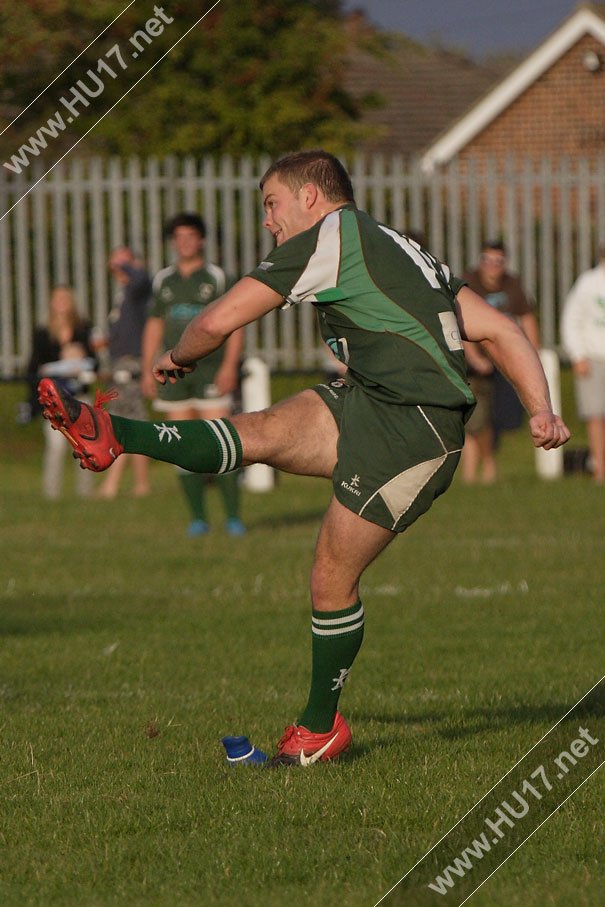 This report will not be up to the usual standard that readers have come to expect, since our regular reporter arrived at Sandal just before half time after exchanging heated words with his Satnav and just about every motor vehicle between Bingley and Sandal!
Clearly he was in no mood to take over my scrap of paper and pencil to continue my efforts. Reading the scoreline it is, perhaps, just as well!!
What a day for poor Beverley. Having suffered again from several late withdrawals, the Beavers were forced to field a much changed and patched up side.
Sandal are sitting comfortably in mid table and, judging by their results so far this season, Beverley RUFC had every reason to expect that, even despite the disruption to their preparation, they would be able to compete and possibly come away with something.
Sadly, that was not to be. Although they did endeavour to compete and gave it their best shot, they were simply outplayed, outmuscled and outgunned by a very powerful looking Sandal side.
Wave after wave of the much bigger Sandal backs bore down on the Beverley line and it seemed that, every time either full back Tom Hodson or wing Alex Orr received the ball they scored.
Although the Beverley RUFC backs stuck well to their task, it has to be said that the forwards, particularly in the loose, were strangely lethargic. After last week's forward display and, bearing in mind the Beverley pack's usual mobility, this came as something of a surprise.
Beverley badly needs to get their full squad back and with it some continuity in selection. When they do, things will no doubt change. Let us hope that they are not, by then, too far adrift.
For the statistically minded the half time score was 0 – 34.
Beverley's try was scored by Phil Duboulay. Beverley finished the game without Junior Tupai who took a nasty knock to the face, Phil Duboulay with a chest injury and Rich Bussey who was replaced as a precaution.
Not a good day but things can only get better!!
Final Score: Sandal 72 Beverley RUFC 5 | Reported by Malcolm Cunningham