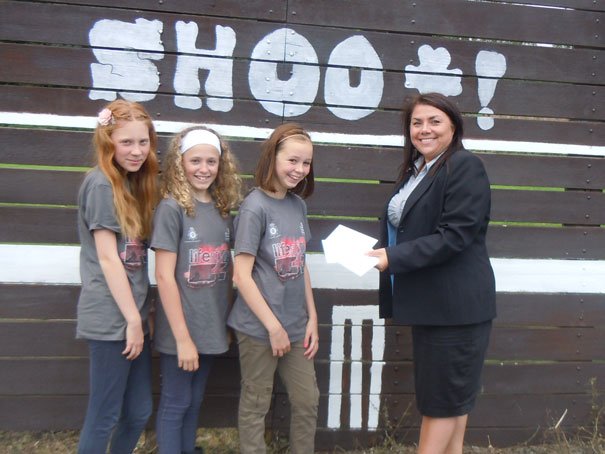 Woodmansey Parish Council's newly elected chairwoman, Kerri Harold, presented vouchers to the Lifestyle team Crazy CJ's.
As previously reported on our website the girls, Cassie Wardill, Jasmin Shepherd and Chloe Emanuel have been working hard over the summer holidays cleaning up their local play park at Normandy Avenue in Beverley.
Initially they picked up litter and filled over 17 bags of refuse from the park.
The second stage of their project was to renovate a wooden wall which was used for ball games by the children. They appealed to retailers for donations of paint and would like to express their sincere thanks to local stores of Wilkinsons, Tesco and Boyes who all supplied materials.
Local painter Steve White, who was walking his dog in the park while the girls were painting, not only donated paint but also gave advice that proved invaluable to the project.
The girls would especially like to thank him for his donations and time.
Kerri sincerely thanked the girls for all their hard work and presented vouchers to each of them with a personal letter from the Parish
Council as council members felt that it was important that the efforts and community minded spirit of the individuals was recognised and rewarded.