Residents in Beverley woke up this morning to discover that Coronation Gardens had been vandalised.
The suspects were seen leaving the scene by East Riding of Yorkshire Council worker Brian Walker at around 7.30 this morning.
A messy trail of 'evidence' appears to show that the two cows that Brian saw ambling back through North Bar had left Beverley Westwood for a bit of early morning window shopping in St Mary's Arcade before popping back along the pavement to Coronation Gardens for a breakfast of bedding plants and flowers.  The raised beds have been trampled and some of the landscaping damaged.
Brian was doing his best to clean up the cows' trail of destruction, washing down the walkways as far as his hose would get him.
It seems there were more then TWO cows nivolved. The picture below was sent in by Eleanor Hobson who lives in North Bar and works at Rolandos.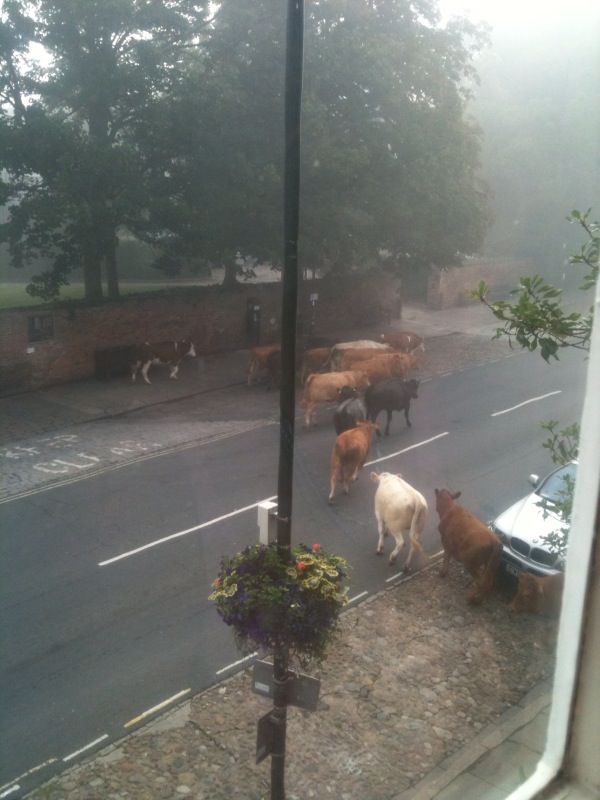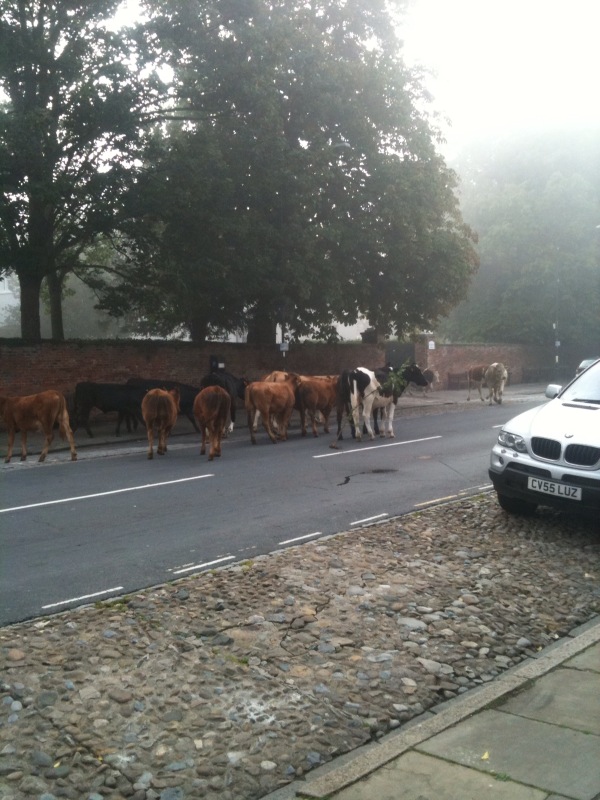 The clean up team in St Marys Shopping Arcade! These two guys were brought in by PPH after the Landlord John Trout called them in!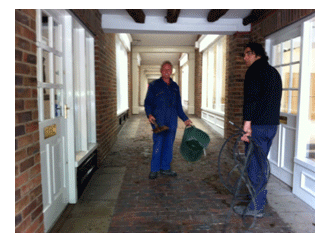 Use Facebook to Comment on this Post