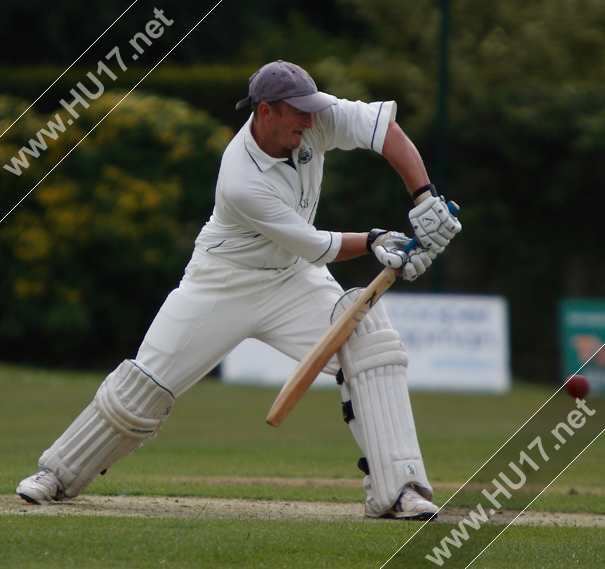 Simon Roe almost bowled Beverley Town CC to a superb outright victory against Dunnington at the Norwood Recreation Ground.
The 2nd XI captain produced his finest spell of bowling in senior cricket for his club, picking up 6-48 as Beverley had Dunnington 152-9 chasing 267-6 as play was brought to a close.
That Roe had such a target to bowl as was thanks to more great batting from two Beverley stalwarts, Jamie Mitchell and JonFisher.
Mitchell helped himself to a fine 84 and Fisher 81 as they laid the foundations for Anthony Spence (43) and Faisal Abid (35) to push the score onwards.
Despite failing to claim outright victory, Beverley Town picked up an important 27 points to move them up to sixth in the table.
Results:
Easingwold (30) beat Sessay (5) by 8 wickets Sessay 195-5 (M Wilkie 85, J Spencer 61no); Easingwold 196-2 (S Piercy 41, M Piercy 84no, P A Skilbeck 53no)
Stamford Bridge (30) beat Goole Town (6) by 3 wickets Goole Town 155 (K Murphy 56, N Webster 25, O Sugden 26, D Chaplin 5-48); Stamford Bridge 156-7 (D Chaplin 48, M Pimlott 35no, D England 3-43)
Studley Royal (26) drew with Clifton Alliance (13) Studley Royal 257-7 (R Nicholson 130no, G Blackburn 60, F Hawthorne 3-56); Clifton Alliance 202-7 (A Slater 65, J Gilham 57, P Walton 35, S Walmsley 4-60)
Woodhouse Grange (27) drew with Heworth (7) Woodhouse Grange 231-7 (N Hadfield 88, C Bilton 86, R Walton 5-84); Heworth 155-8 (I Lynch 40, T Forsdyke 37no, M Lynch 24no, N Hadfield 6-29 inc hat-trick)
York II (30) beat Fenner (7) by 6 wickets Fenner 207-8 (M Cook 40, R Davy 36no, P Scrowston 83, J Moxon 3-33, R McKendry 3-53); York II 210-4 (S Lambert 35, A Kay 50no, R McKendry 28, R Love 27, R Flack 42no)